Viet Nam and Indian localities explore cooperation opportunities
VGP - Trade Office - The Vietnamese Embassy in India collaborated with the Federation of Indian Chambers of Commerce & Industry (FICCI), the Kerala state government to organize a trade session, exploring cooperation opportunities between Viet Nam and Kerala state in New Delhi, March 9.
March 10, 2023 12:32 PM GMT+7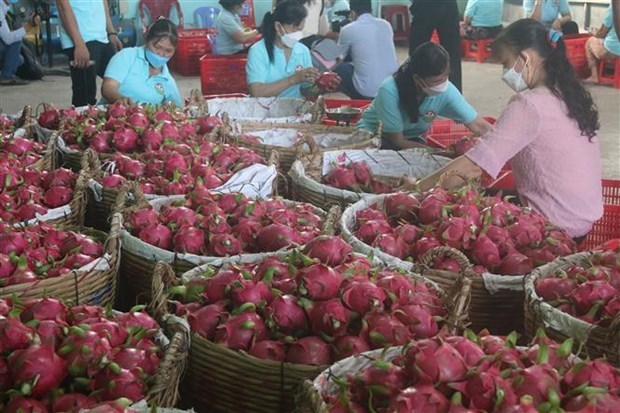 Speaking at the conference, FICCI President of Kerala region, M. I. Sahadulla, assessed that Viet Nam and Kerala state share many similarities in developing products such as pepper, cashew, and seafood. Additionally, the two sides can cooperate in IT, education and healthcare.
On the Vietnamese side, Vietnamese Ambassador to India Nguyen Thanh Hai affirmed that commerce is one of the five pillars in the bilateral comprehensive strategic partnership, with two-way trade exceeding US$15 billion for the first time last year, making India one of the eight leading trade partners of Viet Nam.
However, the figure has yet to match the potential and expectations of both sides. Specifically, India makes up only around 2 percent of Viet Nam's total trade value, while Viet Nam accounts for some 1.5 percent of India's.
Ambassador Nguyen said Vietnamese localities and the Indian state share a lot of similarities and are complementary in many sectors, especially agriculture, fishery and IT.
Do Quoc Hung, deputy head of the Vietnamese Ministry of Industry and Trade (MoIT) 's Department of Asia-Africa Markets, said Viet Nam and Kerala had various cooperation opportunities in navigation and other spheres thanks to their similar climate conditions.
He affirmed that the MoIT and the Trade Office stand ready to help businesses seek cooperation opportunities and address their concern, contributing to promoting trade between Viet Nam and India and Kerala in particular./.