U.S. Lifts Viet Nam from Currency Manipulator List
VGP - The U.S. Treasury has removed Viet Nam and Switzerland from the list of nations labeled as currency manipulators, reversing a decision made by the Trump administration in last December, according to the State Bank of Viet Nam.
April 17, 2021 9:30 AM GMT+7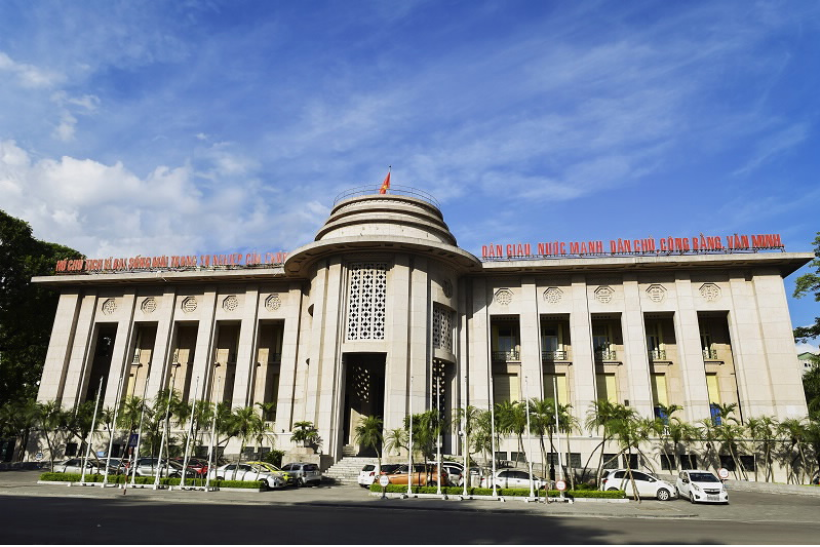 The facade of the State Bank of Viet Nam in Ha Noi
>>> Experts explain why Viet Nam should NOT be considered "currency manipulator"
>>> Viet Nam urges U.S. to carry out fair and transparent investigation into monetary policy
In its semi-annual report to Congress on currency manipulation, the first under the Biden administration, the US Treasury Department said Friday that no country currently meets the U.S. criteria as a manipulator.
Based on initial enhanced engagements with Viet Nam and Switzerland under the 2015 Act, further analysis, and data, the Treasury has determined that "there is insufficient evidence" to make a finding that either economy manipulates its exchange rate for either of the purposes referenced in the Omnibus Trade and Competitiveness Act of 1988 (1988 Act).
The State Bank of Viet Nam said it will continue working with the U.S. side on issues concerned by the latter towards harmonious and sustainable trade ties.
Earlier on December 16, 2020, the US Department of Treasury labeled Viet Nam as a currency manipulator, a move that could potentially lead to the U.S. finding sufficient cause to introduce countervailing duties.
In response, Vietnamese ministries and agencies worked proactively with the American side to comprehensively resolve the concerns of the U.S. and Viet Nam, thus maintaining stable, harmonious, sustainable and mutually beneficial trade ties.
Vietnamese leaders, including Prime Minister Nguyen Xuan Phuc and Deputy Prime Minister and Foreign Minister Pham Binh Minh held phone talks with U.S. President Donald Trump and Secretary of State Michael Richard Pompeo to affirm that Viet Nam, as a developing country with limited economic capacity, has pursued a monetary policy in favor of inflation control and macro-economic stabilization.
Both of the Vietnamese Government leaders reiterated that the country's monetary policy has not been designed to gain unfair advantages in international trade./
By Thuy Dung
Follow us on Twitter @VNGovtPortal and Facebook page @VNGov