Updated regulations on objects prohibited forms of technology transfer
VGP - The National Assembly on June 19, 2017 passed the Law on technology transfer to regulate operations in technology transfer operations in Viet Nam.
October 18, 2017 7:28 AM GMT+7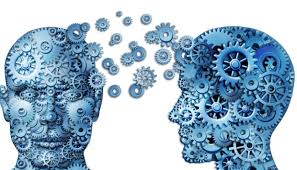 Illustration photo

Question: What are regulations on objects and prohibited forms of technology transfer?
Answer: The Technology Transfer Law expressly states that the State shall ensure the legitimate rights and interests, favorable conditions for organizations and individuals performing TT operations (transfer of technology ownership rights or technology use rights); and encourages, prioritizes and supports concepts, and promotes the transfer of any advanced technology from different sources.
Pursuant to the law, the transferred technology falls into any of the following objects:
- Technical or technological know-how;
- Technological options or processes;
- Solutions, parameters, drawings, technical graphs, formulas, computer software, data and information;
- Solutions for optimizing production and innovating technology;
- Machinery and equipment accompanying any of the said objects.
The State will help encourage the receipt of transfer of advanced, new and clean technologies to Viet Nam, which are appropriate for the socioeconomic conditions of Viet Nam if they meet one of the following conditions:
- Creating products of a good quality and higher competitiveness than those created by existing technologies of the same kind; creating national staple products or signature products which are the results of scientific research and technological development in the country;
- Creating services or business lines which can produce, fabricate or process new products; raise and grow new species which have undergone experiments;
- Producing and using new energy sources, renewable energy, or storing energy with high efficiency;
- Creating machinery and equipment which can raise the quality of education and training; medical machinery and equipment, and pharmaceuticals to diagnose, treat and protect human health, or raise the physical health of Vietnamese people.
However, the Law also prescribes some technologies which are prohibited or are of limited transfer into Viet Nam, such as technologies which cannot satisfy the conditions on labor safety and hygiene, ensuring human health, and protecting natural resources, environment and biological diversity; create products which adversely affect socio-economic development; adversely affect the national defense, order, security and safety of society; technologies, machinery and equipment and accompanying technologies which have not been used popularly and transferred in developed and developing countries, and do not meet national technical standards and regulations.