UNGA adopts Resolution on ASEAN-UN cooperation drafted by Viet Nam
VGP – A Resolution on the ASEAN-UNcooperation was adopted by consensus on November 23 at the 75th session of the UN General Assembly.
November 24, 2020 9:23 AM GMT+7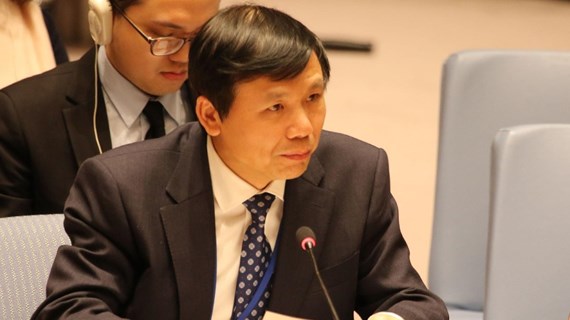 Ambassador Dang Dinh Quy, Permanent Representative of Viet Nam to the United Nations
The resolution was drafted by Viet Nam as the ASEAN Chair and sponsored by 110 countries.
The resolution updates latest cooperation achievements between ASEAN and the UN since 2018 as well as the outcomes of the implementation of the ASEAN-UN plan of action for the 2016-2020 period.
The Resolution on ASEAN-UN cooperation, adopted for the first time in 2002, and shall be revised on biennial basis with an aim to foster cooperation between the two organizations.
ASEAN's relations with the United Nations (UN) system started in the early 1970s through initial cooperation with the UN Development Program (UNDP).
The UNDP sponsored a two-year study to assist ASEAN in its economic cooperation activities, which later provided the basis for ASEAN to forge cooperation in industrial development, agriculture and forestry, transport, finance, monetary and insurance services.
The ASEAN-UNDP Sub-regional Program was launched in 1977, aiming to better assist ASEAN with its regional cooperation and integration efforts.
The First ASEAN-UN Summit was held in Bangkok on 13 February 2000, on the sidelines of the Tenth Session of the UN Conference on Trade and Development (UNCTAD).
By Ngoc Van
Follow us on Facebook page @VNGov