UK strikes deal to join CPTPP trade bloc, boost trade with Indo-Pacific
VGP - The UK's participation in the Comprehensive and Progressive Agreement for Trans-Pacific Partnership (CPTPP) will complement the existing UK-Viet Nam Free Trade Agreement, upgrading the bilateral relationship with additional preferential tariffs.
April 01, 2023 10:10 PM GMT+7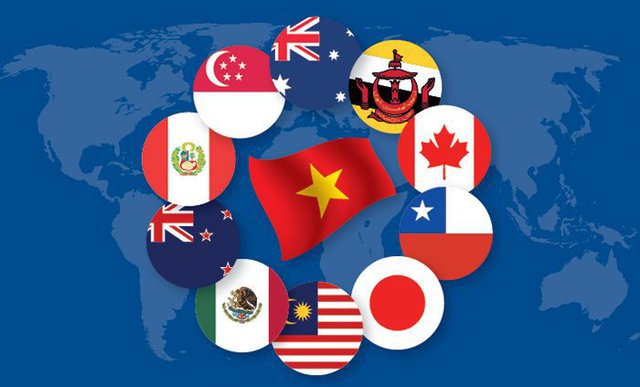 The UK on Mach 31 announced the conclusion of trade talks with member countries of the CPTPP, a vast free trade area spanning the Indo-Pacific, after 21 months of negotiations.
The bloc is home to over 500 million people and will have a total GDP of £11 trillion once the UK joins.
As the fifth largest economy in the world by GDP in 2021 and with a market of 67 million consumers, the UK is an attractive market for Viet Nam. Expanding CPTPP to include the UK will help CPTPP to diversify their supply chains, remove trading barriers and encourage more trade for their businesses.
Negotiations, which began in June 2021, concluded after an intense round of talks in Viet Nam, with representatives from all CPTPP member countries agreeing that the UK has reached conclusion of its accession process to join CPTPP.
The UK is the first European country to join the dynamic trade bloc, and the first new member since CPTPP was creating, taking it from a Pacific agreement to a truly global one.
UK membership benefits businesses, investors in all CPTPP countries
CPTPP creates opportunities to deepen trading links across the Asia-Pacific region, providing a range of different opportunities with the different countries. CPTPP membership will complement and reinforce existing bilateral trade agreements the UK has already signed, including those with Australia, Japan, New Zealand, Singapore and Viet Nam.
Accession could mean lower tariffs on some exports to the UK which are not already removed through the UK's bilateral agreements with member countries, including Viet Nam.
UK membership could also benefit businesses and investors in all CPTPP countries through modern rules that make it easier to establish, operate investments and do business in the UK.
It would send a powerful signal that the UK as an independent trading nation will continue to champion free and fair trade, fight protectionism and remove barriers to trade at every opportunity, helping to reinforce the rules-based international system at a critical time in history.
Five rounds of in person talks with UK and CPTPP chief negotiators took place in total, with many more intersessional and bilateral negotiations alongside, and for the final round in Viet Nam alone more than 150 delegates from all CPTPP member countries took part.
As one of the largest free trade areas in the world, CPTPP accounted for 12 percent of global GDP in 2021. This would rise to 15 percent with the UK's accession, adding substantial value to this huge free trade area.
The UK and CPTPP members will now take the final steps required for the UK to formally sign in 2023.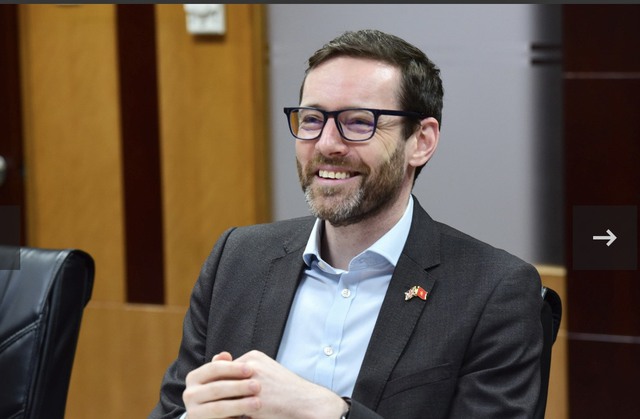 Growing trade relationship between Viet Nam, UK further boosted
British Ambassador to Viet Nam Iain Frew said, this is an important milestone for the UK's trade relations with Asia-Pacific countries.
UK's accession to CPTPP will contribute additional economic strength to this progressive and dynamic trade alliance, adding £2 trillion to the combined GDP of the CPTPP bloc, he emphasized.
He expressed thanks to all CPTPP members for their cooperation and support during the accession process. It is particularly meaningful that Viet Nam hosted the final round of negotiations on UK accession, as the two nations celebrate 50 years of diplomatic ties between the UK and Viet Nam in 2023, noted the Ambassador.
"I am pleased that CPTPP will complement our bilateral FTA and further boost our growing trade relationship with Viet Nam", he shared.
The removal of trade barriers will support mutual economic security by deepening participation in each other's supply chains and diversifying Viet Nam-UK trade. These benefits will increase opportunities for trade, supporting our economies and increasing opportunities for both sides' businesses.
According to the General Department of Viet Nam Customs, two-way trade hit US$6.83 billion in 2022, up 3.4 percent annually. Of which, Viet Nam's exports rose by 5.2 percent to over US$6.06 billion.
As of December 20, 2022, the UK recorded 507 projects in Viet Nam with a total capital of over US$4.19 billion, ranking 15th out of 141 countries and territories investing in the country. Last year, the UK had a total of 53 new projects worth US$64.33 million in Viet Nam.
The CPTPP was signed by 11 countries, namely Australia, Brunei, Canada, Chile, Japan, Malaysia, Mexico, New Zealand, Peru, Singapore, and Viet Nam in Chile on March 8, 2018.
Eight months later, Viet Nam ratified the trade deal that took effect on January 14, 2019./.