Two more foreign nationals contract COVID-19, total rises to 123
VGP - The Ministry of Health has reported five more COVID-19 infection cases, including two foreign nationals, bringing the total to 123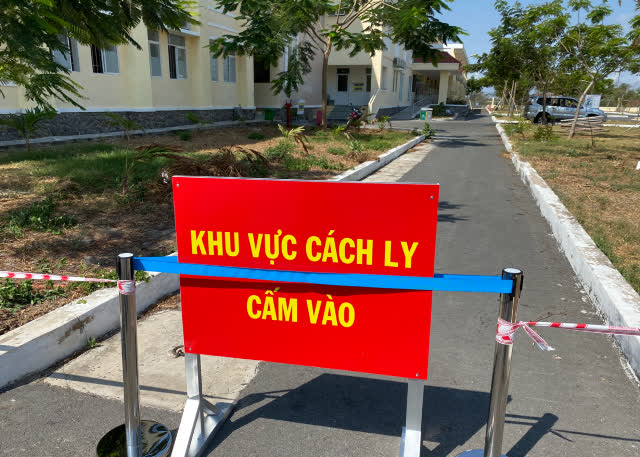 105 out of the current 121 COVID-19 infection cases have been reported since March 6
>>>VN halts entry to all foreigners due to COVID-19
>>> Quick summary of Gov't responses to COVID-19 pandemic (March 4-22)
Patient 119 is a 29-year old American man living in Binh Thanh District, Ho Chi Minh City. He works for BCG financial consultancy company at No. 39, Le Duan Street, Ben Nghe Ward in District 1.
He travelled between Viet Nam and Indonesia and Thailand between March 1-15. After returning to Viet Nam, he went to several places for eating, entertainment and sport activities.
On March 19, he got fever and sore throat and went for medical checks the following day at FV hospital where he was hospitalized for quarantine, diagnosis and treatment.
Patient 120 is a Canadian man, aged 27, living in District 2, Ho Chi Minh City. He had beeen in close contact with a previously announced patient (No. 91).
He flew from Canada to Viet Nam on February 11 and went to several places, including Buddha Bar with the 91st patient.
He was taken to a centralized quarantine facility on March 19 and got fever and cough two days later.
The man is being treated at Cu Chi field hospital in Ho Chi Minh City.
Patient 121 is a 58-year old man from Tan Binh District, Ho Chi Minh City.
The man and his wife were passengers on ANA flight NH831 from New York, the US to Ho Chi Minh City on March 19 after transiting in Japan's Narita airport.
The couple were sent to quarantie facility in Can Gio District. On March 20, the man got fever but no cough or shortness of breath. After being tested positive for the virus, he was moved to a medical center in Can Gio for treatment.
Of total infection cases in Viet Nam so far, 17 had been cleared of the virus and exited hospitals while all the current patients have been reported since March 6.
Patient 122 is a 22-year old woman from Can Loc District of the central province of Ha Tinh.
On March 17, she travelled to Bangkok, Thailand to visit her countryman and was in contact with many others who did not wear masks.
She landed at Da Nang airport on March 20 and was then taken to a centralized quarantine facility in the city. She was confirming having the virus on the following day.
Patient 123 is a 17-year old female adolescent residing in Binh Dai District of the Mekong Delta province of Ben Tre.
She had been living in Malaysia for the past 3-4 months. On March 17, she travelled to Bandar Seri Begawa, Brunei and flew to Ho Chi Minh City the same day and then went to her home town for self-isolation.
She is being quarantined at Binh Dai's medical center./.
Last updated: 9:30 pm