Travel advices for Vietnamese in RoK amid rising COVID-19 infections
VGP – Vietnamese citizens should not travel to the new coronavirus (COVID-19) affected areas announced by the competent authorities of the Republic of Korea, said the Foreign Ministry's Consular Department on Friday.
February 21, 2020 10:37 PM GMT+7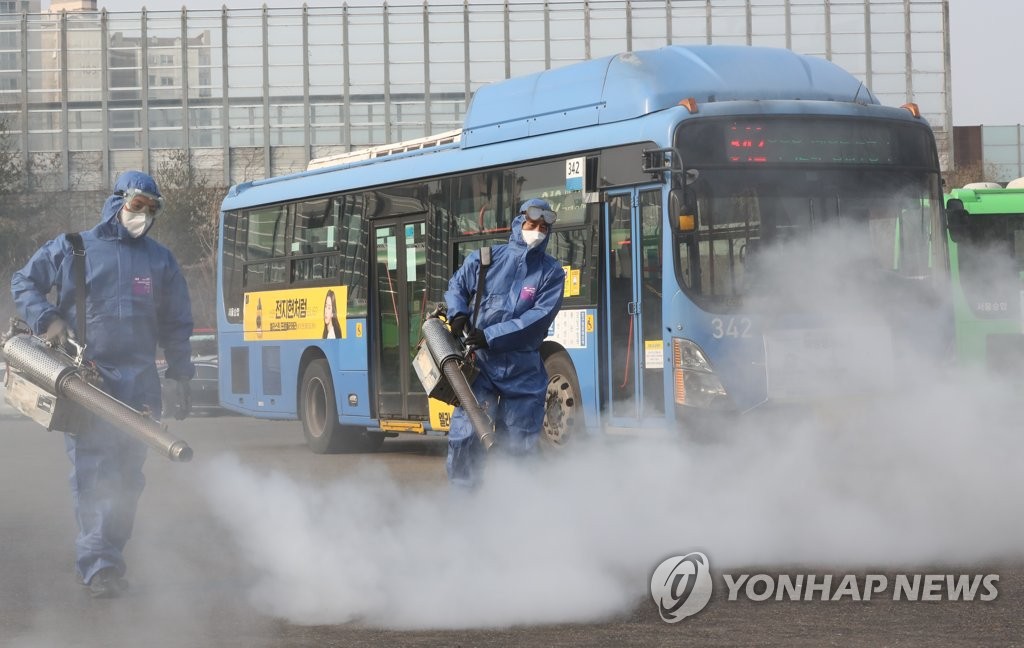 Health officials disinfect a public bus terminal in eastern Seoul on Feb. 20, 2020. Credit: Yonhap
>>> US speaks highly of VN's capacity in controlling COVID-19 epidemic
>>> COVID-19: Hotlines for Vietnamese workers in South Korea
>>> Latest update on COVID-19 combat in Viet Nam
The latest move was made after the RoK reported 100 more new cases as of 4 p.m., the same day, bringing the total number of infections in the Northeast Asian nation to 204.
Vietnamese people in the RoK should regularly update and follow instructions provided by the host country's authorities to keep them safe.
The Embassy of Viet Nam in Seoul has published a hotline 82 10 3622 6618 to provide necessary support and assistance for the Vietnamese community in the RoK, according to the Consular Department.
The Vietnamese nationals in the RoK can also contact citizen protection switchboard: 84981848484 in Viet Nam.
As part of drastic measures to contain the spread of the virus, the Seoul city government on Friday said it will ban rallies at three major public squares in the city center and close down Shincheonji churches in the capital, reported Yonhap News Agency./.
By Quang Minh
Follow us on Twitter @VNGovtPortal