Telemedicine Center for COVID-19 Outbreak Control launched
VGP – The Ministry of Health on Thursday launched a Telemedince Center for COVID-19 Outbreak Control amid fast spreading of the epidemic around the world.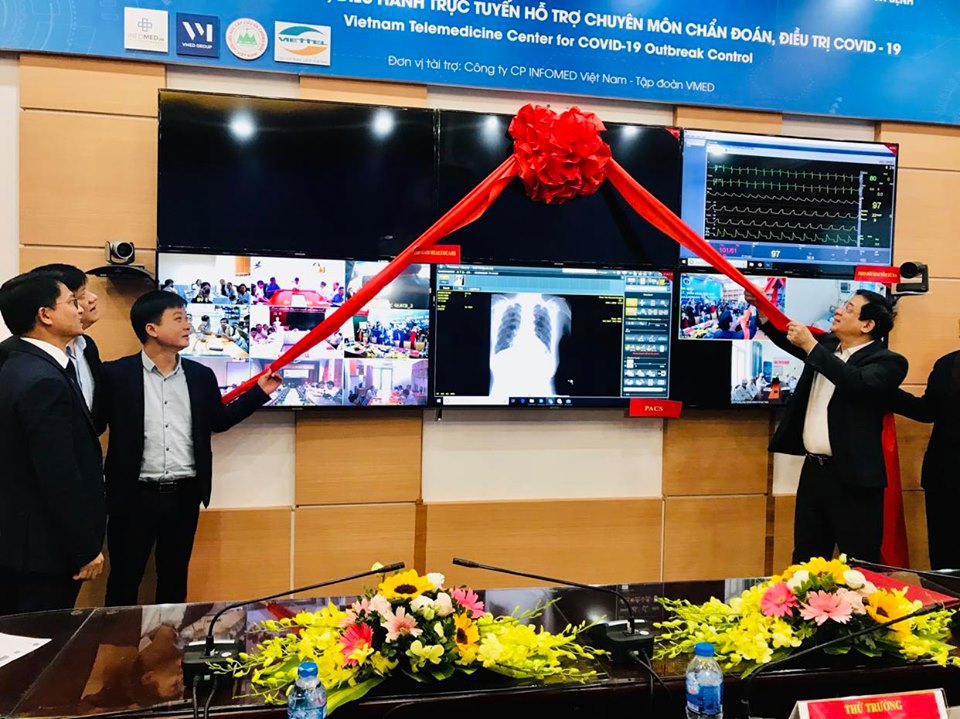 The launching ceremony of the Viet Nam Telemedicine Center for COVID-19 Outbreak Control in Ha Noi on March 5, 2020.
>>> Latest update on Gov't responses to COVID-19 epidemic
The center is responsible for managing resources and professional activities in support of health clinics in receiving, quarantining, diagnosing, and treating COVID-19 patients indirectly or online, even clinics in remote areas.
Addressing the event, Dr. Nguyen Thanh Long, Deputy Minister of Health said Viet Nam is controlling well the epidemic, with no fatalities and infected health staff.
However, it is necessary to anticipate possible scenarios of a large-scale outbreak with many serious cases, Long said
Through the support of information technology, experts and doctors can see patients and medical parameters, and conditions of patients from respiration to electrocardiogram so that they can make recommendations on mechanical ventilation and infusion for lower-level colleagues.
The center will help handle the problem of understaffing if the outbreak spreads widely while reducing close contacts between medical staff and COVID-19 patients, according to Long.
In case a clinic receives a COVID-19 patient, the center will provide professional support for the clinic to avoid unnecessary transfer of the patient to upper-level hospital, said Director General of the Ministry of Health's Medical Examination and Treatment Luong Ngoc Khue.
The center is able to connect to more than 1,400 hospitals in across Viet Nam./.
By Huong Giang