Tax sector pressed to continue with drastic reform efforts
VGP – Prime Minister Nguyen Xuan Phuc pressed the tax sector to continue with reform efforts though the sector has done well in upgrading information technology infrastructure and reshuffling its apparatus over the past years.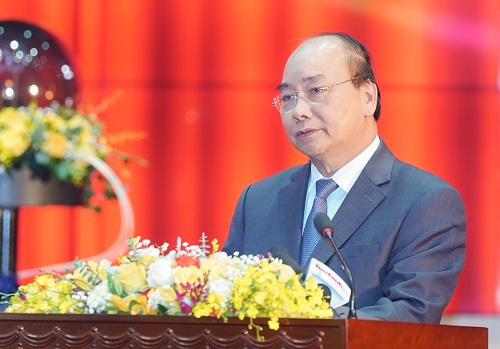 Prime Minister Nguyen Xuan Phuc address conference of the tax sector in Ha Noi on February 26, 2020. Photo: VGP
Specifically, the Government chief urged the sector to focus on improving tax management capacity, further cutting tax administrative procedures, and putting forwards breakthrough measures to make tax payment easier.
He challenged the sector to simplify or reduce by 10% of the current 304 administrative procedures while strengthening combat of tax evasion through transfer pricing.
Phuc also urged the sector to increase payng tax ranking by 7-10 places as the paying tax and starting a business are among indicators standing beyond 100th places on the World Economic Forum's Global Competitiveness Report.
By the end of February this year, the number of tax offices dipped to 415 from 711 thanks to drastic reshuffling efforts, according to Finance Minister Dinh Tien Dung.
Meanwhile, tax revenue surpassed the preset target by 9.3% in 2019, he added./.
By Thuy Dung