Survey results: Vietnamese enterprises make good use of EVFTA
VGP - According to the survey, of every ten surveyed enterprises, three enterprises know pretty well, and one enterprise knows very well about EVFTA's commitments related to business activities.
November 16, 2022 3:22 PM GMT+7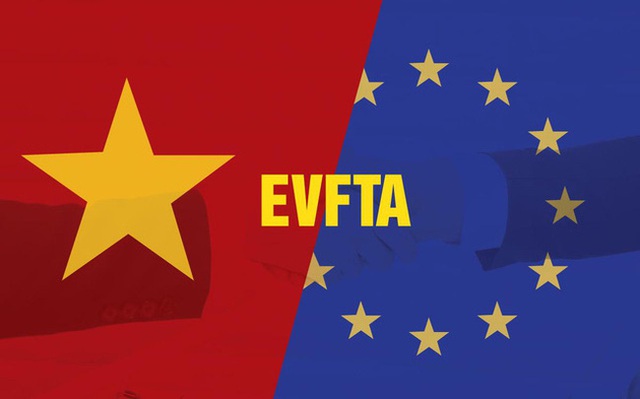 The Center for WTO and International Trade, under the Viet Nam Chamber of Commerce and Industry (VCCI), was recently surveyed to assess businesses' perception of the EU–Viet Nam Free Trade Agreement (EVFTA), also known as EVFTA.
The results showed that up to 94 percent of enterprises had heard or known to different degrees about the agreement. That is the highest indicator among the FTAs being implemented in Viet Nam.
According to the survey results, Vietnamese businesses are using this agreement well. Specifically, 4 out of 10 firms said they had received certain benefits from the EVFTA. The most common are tariff preferences for exports and imports.
Additionally, many businesses said they were also enjoying new opportunities from EVFTA in joint ventures with partners and participating in the supply chain for import and export activities with the EU market.
However, up to 59 percent of businesses said they had never benefited from EVFTA in the past two years. Common reasons are that there is no transaction with an EU partner during this time, and businesses do not know what specific benefits of the agreement to take advantage of.
Besides, about 4.2 percent of enterprises said they had suffered damage from the agreement, mainly because of increased compliance costs and products under tremendous competitive pressure from imported EU goods.
Regarding tariff incentives, 17 percent of enterprises enjoyed EVFTA tariff incentives with at least one export shipment, and 16 percent had an import shipment enjoying preferential treatment.
Most businesses got incentives because they actively learned about commitments or were suggested and supported by partners to take advantage of the agreement.
Data from the Ministry of Industry and Trade showed that approximately 20 percent of enterprises were able to make the most use of incentives from EVFTA in the first two years. They had a positive momentum to continue to exploit the EVFTA effectively./.