State Bank prepares for bank restructuring
VGP - State Bank of Vietnam Governor Nguyen Van Binh will announce this month new rules governing the restructuring of the banking sector.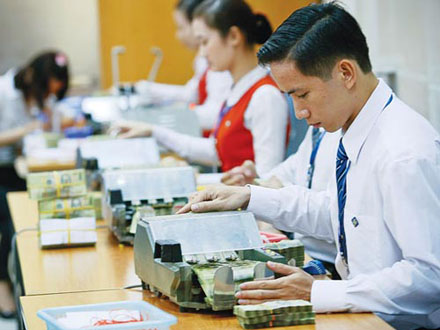 Illustration photo
Some 17 SBV circulars and other documents will be issued in June covering a variety of matters including credit institution rankings and reorganisation – particularly mergers and acquisitions (M&A).
The circulars will regulate the M&A activities of banks, financial institutions, leasing companies and credit funds.
The governor will also make announcements on risk assessments, co-ordination between the central bank and the Ministry of Finance, and on preferential interest rates for some organisations and individuals.
The SBV said one of its key tasks this year is to step up inspections and supervision of credit institutions to make sure they are secure and conform with monetary and banking laws.
It will closely observe the liquidity and credit growth of the entire banking system to gradually reduce the number of vulnerable institutions.
These matters are already mentioned in the central bank's Directive No 01 issued in the first quarter on ensuring bank security and efficiency, in accordance with the Government's socio-economic development goals for 2012.
SBV deputy governor Le Minh Hung told vneconomy.vn that recent positive signs in the economy have enabled the central bank to be more flexible.
He added that macro-level factors have shown improvement, with inflation returning to the single-digit level, interest rates gradually falling and lending rates declining.
The website quoted Louis Taylor, general director of Standard Chartered Bank in Vietnam , as saying confidence in the domestic banking system has improved due to good liquidity management.
However, he said many banking issues have not been resolved, and that SBV's policies should have been more closely attuned to market developments. Policies for exchange rates, foreign exchange and derivatives are now of major interest, he said.
The director added that these shortcomings are understandable given the need to stabilise the economy./.