Son Doong named among world's 10 most incredible caves
VGP - Son Doong located in the Phong Nha-Ke Bang National Park in the central province of Quang Binh has been named in the list of 10 most incredible caves in the world, according to Canadian magazine The Travel.
January 06, 2023 3:55 PM GMT+7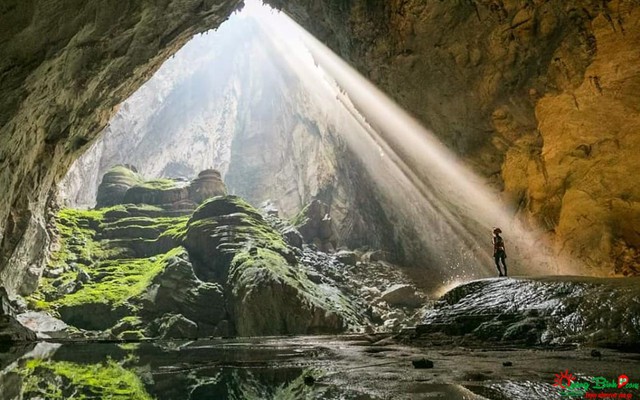 According to The Travel, being 200m high and 175m wide as well as 9.4km in length, this cave is estimated to fit a 40-story New York skyscraper.
The most fascinating elements are a thick forest mushrooming in the cave for years as well as towering stalagmites and cave pearls. It requires two days of intense jungle trekking and river crossings to reach the entrance of Son Doong Cave.
Oxalis Adventure operates the tour, with a four-day-three-night expedition to the cave costing VND69.8 million (US$3,000).
Only 1,000 visitors are allowed a year for environmental reasons, and the tour is available only between January and August.
Trekkers accompanied by a specialist go through unique underground rainforests, kayak in rivers both above and below ground and climb a 90-meter-high wall dubbed "The Great Wall of Viet Nam" with ropes and ladders.
Son Doong is considered to be the largest cave in the world, based on volume and also the biggest cave in Viet Nam. In 2009, Son Doong was officially surveyed and measured by the The British -Viet Nam Cave Expedition Team.
This team along with National Geographic magazine had announced Son Doong Cave as the largest natural limestone cave on the planet in the same year. In 2013, the Guinness World Records Organization recorded it as the world's largest natural cave.