Socio-economic recuperation goes on in VN
VGP – Việt Nam continues to see its socio-economic situations getting back on track in November when the industrial sector and the domestic market have shown positive signals of strong recovery, according to the Ministry of Planning and Investment (MPI).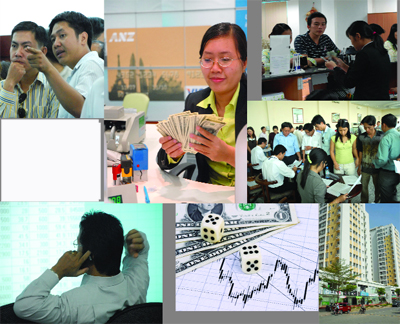 Illustration photo

In November, industrial production value continued to grow up 13% against the same month last year.

The growth rate reaches 7.3% in 11 months in comparison to the same period of 2008.

The domestic consumption has significantly recovered in November when the total retail sale is estimated to increase 5.1% against October.

In the 11 months, 765,000 new enterprises have registered their operation, up over 28% compared to the same period last year.

The MPI proposed the Government to strictly manage monetary and credit growths and control market changes in order to prevent the recurrence of high inflation.

The Ministry suggested the Government stop the interest rate incentive policy at the end of 2009. In 2010, interest rate incentives will be given to long and medium-term loans and the loans for purchase of machinery, agricultural input materials, and building materials for the construction of housing in rural areas.