Silver linings for Viet Nam despite challenges: HSBC
VGP - Despite a challenging start to 2023, there appears to be some silver linings for Viet Nam, stated the HSBC in a recent report on Viet Nam's socio-economic performances during the January-February period.
March 09, 2023 8:46 PM GMT+7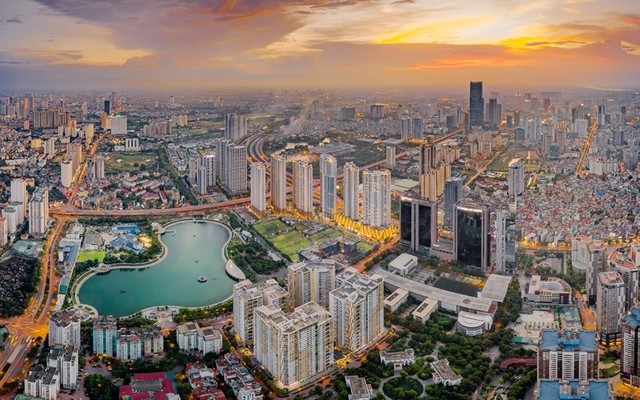 The report highlighted that Viet Nam's February trade data beat expectations, with exports growing 11 percent year-on-year. The country saw a sizeable trade surplus of US$2.3 billion, twice of the 2022's monthly average.
External data held up much better-than-expected in February. Industrial production rose 4.8 percent against the previous month. In a separate release, the Purchasing Managers' Index (PMI) showed a positive return to expansionary territory, the first time in four months.
On the domestic front, retail sales rose 13.2 percent year-on-year in February, reflecting continued recovery in domestic consumption. In particular, tourism-related services continued to register robust growth, thanks to an ongoing tourism recovery.
International tourist arrivals came to around 933,000, a notable improvement from 2022, taking the tourism recovery to almost 60 percent of 2019's level.
According to the HSBC, the first two months of data paints a less severe picture than initially feared. The manufacturing PMI returned to the expansionary territory for the first time in four months. Meanwhile, trade also delivered some better-than-expected results.
However, a degree of caution is warranted. As Viet Nam's manufacturing base is notably import-intensive, it is crucial to look at how imports fared.
On the domestic front, retail sales continued to register solid growth. While growth in goods moderated substantially, services, particularly tourism-related services continued its steam, thanks to booming international tourism.
While external woes will likely continue in the near-term, some recovery in tourism may partially cushion some headwinds. That said, inflation still needs extra attention, as price pressures remain elevated, the bank recommended.