Second investigation into COVID-19 impacts on enterprises launched
VGP – The General Statistics Office (GSO) will implement another survey to collect information on the impacts of the COVID-19 pandemic on business activities; assess effectiveness of supportive business policies; and solutions to extricating business difficulties in response to the pandemic.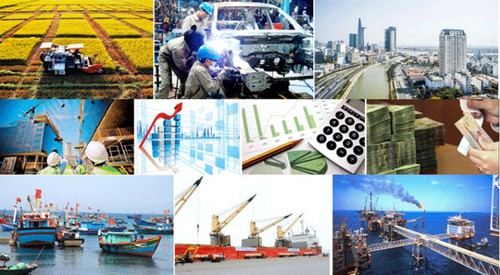 Illustration photo
According to the GSO, the pandemic has caused negative impacts on all socio-economic aspects especially the business community.
Earlier, in April, the GSO conducted the first investigation to evaluate the impacts of the pandemic.
However, due to the COVID-19 resurgence from July with complicated developments, the GSO decided to implement the second one.
Accordingly, the fresh investigation will be conducted nationwide in all sub-classes in accordance with the Viet Nam Standard Industrial Classification (VSIC 2018) excluding Section 0 (including activities of the Viet Nam's Communist Party, socio-political organizations, state management, national defense and security, and compulsory social security; and Section T (including activities of households as employers, goods-producing and services-producing activities of households for own use).
The survey will collect identifications of enterprises (names, addresses, phones, faxes, emails, tax codes, economic classes, and description); their production and business performance; their responding measures to the pandemic; as well as assessment of the Government's supportive policies. In addition, the survey will measure business competitiveness.
The investigation will be held online in web-form questionnaires. Investigators will support enterprises to provide information.
As scheduled, the investigation will run from September 19-20 and release outcomes at the end of September.
Earlier, in the first investigation, 85.7% of 126,565 enterprises polled in Viet Nam said they had been negatively affected by the pandemic, with those operating in the aviation, tourism, food and education sectors most affected./.
By Kim Anh