Revised law on HIV/AIDS Prevention and Control approved
VGP – The National Assembly on Monday passed the revised Law on HIV/AIDS Prevention and Control with the approval rate of 91.29%.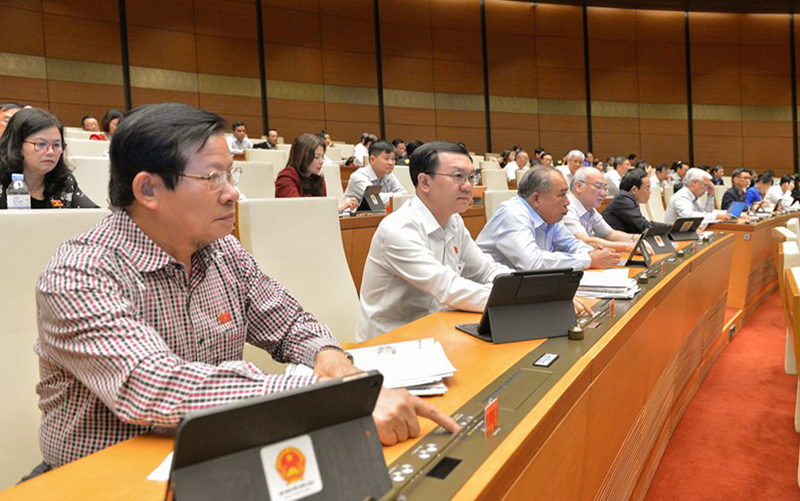 Lawmakers press buttoms to pass the amended law on HIV/AIDS prevention and control, Ha Noi, November 16, 2020
The new law amends 15 regulations and abolishes two articles of the current Law on HIV/AIDS Prevention and Control.
Especially, persons who voluntarily seek HIV testing must be full 15 years or older and have full civil act capacity.
The new law regulates that persons who get HIV positive test results are responsible for informing their husbands/wives and engaged partners about their status.
So far, Viet Nam recorded remarkable results in HIV/AIDS prevention and control.
The Southeast Asian nation is one of the four countries with the best HIV/AIDS treatment in the world along with Germany, the UK and Switzerland by keeping the community HIV infection rate below 0.3%.
According to the United States Agency for International Development (USAID), since 2000 the country has deployed preventive measures to stop 400,000 people from being infected with HIV and 150,000 received treatment that stopped them dying from AIDS.
Viet Nam has a rate of HIV-infected people receiving antiretroviral (ARV) treatment with a viral load below the inhibitory threshold reaching 96%, contributing to reducing community HIV infection./.
By Kim Loan