Resolution 128 is important first step to live with new normal situation
VGP – The Government's Resolution No. 128 which is a very important first step to live with the so-called "new normal" situation, said Danish Commercial Counselor to Viet Nam Troels Jakobsen.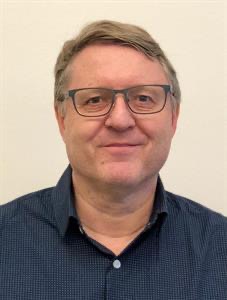 Danish Commercial Counselor to Viet Nam Troels Jakobsen
The Danish Commercial Counselor made the comment in an interview with a reporter of the Viet Nam Government Portal.
As long as the implementation guidelines are national and there is not a different implementation from province to province and between localities the enterprises should have no obstacles in implementing the resolution. Important with a streamlined implementation from province to town.
Mr. Troels Jakobsen suggested that vaccination gives an advantage, this should apply when there is a case of Covid-19, so lockdowns are not forced on business costing the business and employees significant sums.
He suggested that likewise travel should be possible for vaccinated between Vietnamese cities without quarantine or medical self-monitoring especially between the very important Ha Noi – Ho Chi Minh City route.
For international travel business understand that one week of quarantine (for vaccinated) will apply for some time but it would be a great benefit for Viet Nam and make it easier to attract new international business if you did not need to apply for permission to come to Viet Nam if you have work permit/residence card, this is a very time consuming and burdensome process. I suggest that only a business visa is necessary.
The diplomat also proposed that a further and more clear process on treatment of F0, F1 cases in companies, hotels, flights and other public places would be appreciated.
Mr. Troels Jakobsen also supported the requirement in case of raising the pandemic assessment risk. Local authorities shall have to inform citizens and businesses at least 48 hours in advance./.
By Khanh Phuong