Provinces allowed the create their own land funds
VGP – The Government has recently set out new regulations for provinces to deduct at least 30-50% of their yearly budget collected from land use, land hire, and auctions of land use rights to establish the local Land Development Fund.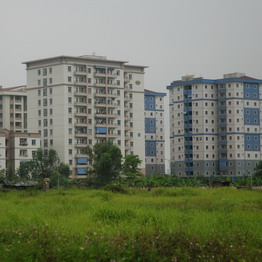 Illustration photo

The stipulation was written in the Government's Decision 40/2010/QĐ-TTg promulgating the sample regulations on management and use of the Land Development Fund.

As stated, the capital source of the fund includes the state budget, allocated by the provincial People's Committees, and other sources: aid, donations, supports or trust funds from international and domestic organizations and persons.

The fund's main functions are to advance capital and funding for compensation, resettlement and land fund generation for socio-economic development in localities.

Particularly, it will be used to finance the training of those whose lands are revoked by the Government.