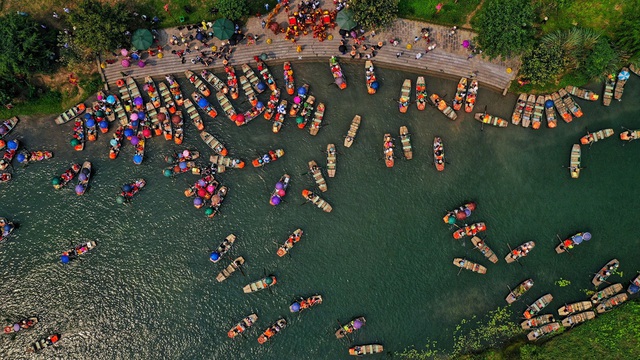 The list was released by the Dutch online travel agency in the 2023 edition of APAC Travel Confidence Index, based on a survey of 8,000 respondents in 11 countries and territories in the region.
Mindful Voyagers have a deliberate and thoughtful travel approach, driven by their sense of responsibility to the environment and desire to help local communities.
When it comes to travel behavior, Vietnamese are likely to crave for a more challenging experience with 38 percent of respondents confirming the same. This is followed by a strong inclination to explore their own country (35 percent) and travel to lesser-known destinations (34 percent).
For almost half (45 percent) of Vietnamese, leisure travel is considered 'very important' now that travel has fully resumed post-COVID.
With 83 percent Vietnamese travelers said they were planning to travel in the next 12 months, almost half (45 percent) have responded that they have already booked their domestic trip for the upcoming 12 months and 26 percent have already booked for their next international trip.
When it comes to places and activities of interest, Vietnamese travelers show a significant inclination towards islands and beaches (61 percent), followed by cities (60 percent) and sports/physical activities (45 percent).
The TCI research, commissioned by Booking.com and conducted independently by Milieu Insight, involved a survey of over 8,000 travelers from 11 countries and territories, conducted between April and May.
The results present an in-depth analysis of travel confidence and sustainability interest across various destinations throughout Asia Pacific. The report includes rankings that assess the confidence level of travelers in each market./.