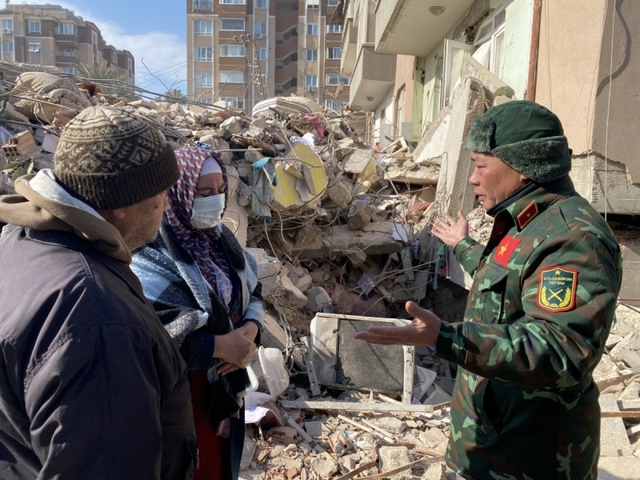 During their stay in Turkey, the team used sniffer dogs, visual and audio observation radar and a wall-penetrating radar system to search for bodies of 28 victims at 31 sites, according to Maj. Gen. Pham Van Ty, the head of the team.
They also worked with local and international rescue teams to find ten other bodies, said Pham who is Deputy Chief of the Office of the National Committee for Incident and Disaster Response, Search and Rescue and Deputy Director of the VPA's Department of Search and Rescue.

The rescue team presented nearly 25 tons of relief aid to Turkey on February 21 before finalizing their mission in Turkey.
Earlier, the rescue teams of the VPA, along with 35 tones of cargo, departed for Turkey on February 12 night to assist the country in recovery efforts following the devastating earthquake.
The VPA rescue team was formed with 76 servicemen from the General Department of Logistics, Army Corps of Engineers, Border Guard, along with six detection dogs./.