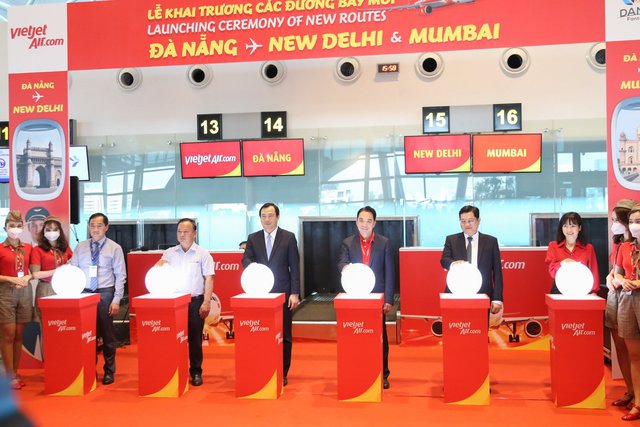 There will be three flights per week on the Mumbai–Da Nang route every Monday, Wednesday and Friday and four flights a week on the New Delhi-Da Nang route every Tuesday, Thursday, Saturday and Sunday.
According to Google Destination Insights, search volume for airlines to Viet Nam from India increased by 400 percent on-year in early April alone, and continued to increase by over 3,000 percent a month later.
Since the beginning of June, this rate has increased at a stable rate of more than 1,000 percent compared to the same period last year. The number of searches for accommodation in Viet Nam has also tripled since the beginning of April.
The most searched destinations by Indian people include Ha Noi, Ho Chi Minh City, Phu Quoc (Kien Giang Province), Quy Nhon (Binh Dinh Province), Da Nang, Hoi An (Quang Nam Province), Nha Trang (Khanh Hoa Province), Phan Thiet (Binh Dinh Province), Da Lat (Lam Dong Province), and Ha Long (Quang Ninh Province).
According to data from the National Administration of Tourism, the number of Indian visitors to Viet Nam increased from 65,600 arrivals in 2015 to 169,000 arrivals in 2019, putting India in the top 16 markets with the most international visitors to Viet Nam in 2019.