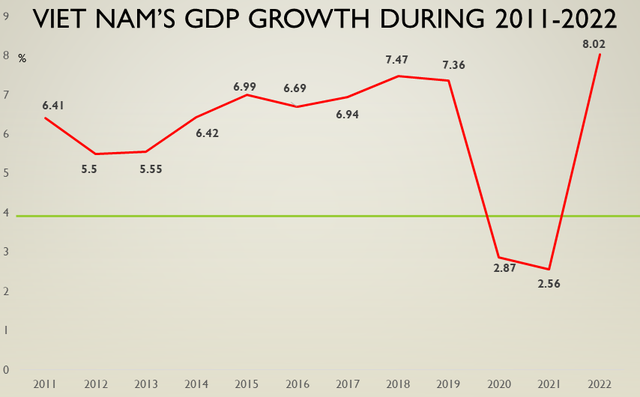 The nation's GDP grew by 5.92 percent in the fourth quarter of the year, in comparison with 13.76 percent in the third quarter, 7.72 percent in the second quarter and 5.05 percent in the first quarter.
Over the last 12 months, the agro-forestry-fishery sector increased 3.36 percent, contributing 5.11 percent to the overall growth of the economy.
The industry and construction sector picked up 7.78 percent and the service sector rose by 9.99 percent, contributing 38.24 percent and 56.65 percent to the nation's GDP growth, respectively.
GDP per capita in 2022 was estimated to reach US$4,110, an increase of US$393 compared to 2021./.