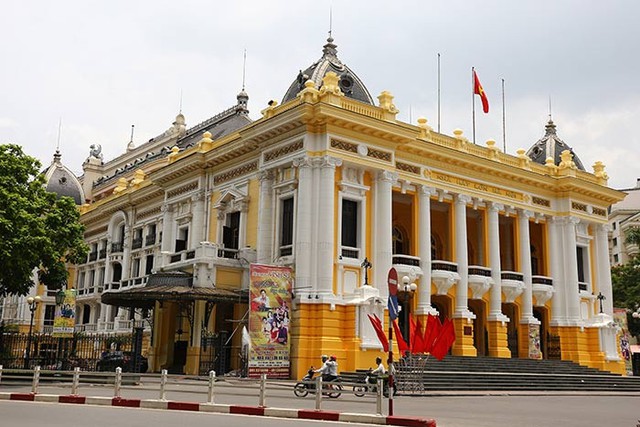 The ranking was made based on analysis and data released by various reputable websites that cover travel and architecture.
Insider Monkey noted that French Colonial is the architecture style that is common across Viet Nam. It is also reflected in the government buildings in Ha Noi, including the Presidential Palace, which was completed in 1906.
Another architectural masterpiece in the city is the Ha Noi Opera House which is a prime example of neo-classical French architecture with Gothic themes, inspired by classical Greek architecture and Paris's Opera House.
It features tall pillars, shuttered windows, classic roofs, and balconies. The Opera House spans an area of 2600 square meters and is about 34 meters high on average.
Located on Trang Tien Street, one of the busiest streets in Ha Noi, it stands adjacent to the modern Hilton Opera Hotel, also designed in French architecture.
Viet Nam architecture has a rich and captivating history spanning thousands of years. Over time, it has evolved and changed, reflecting the culture and values of each era.
Despite the changes over time, Viet Nam architecture has maintained a focus on harmony and balance, with structures that seamlessly blend with the surrounding natural environment.
This combination of history and unique features makes Vietnamese architecture a fascinating subject for exploration and study./.