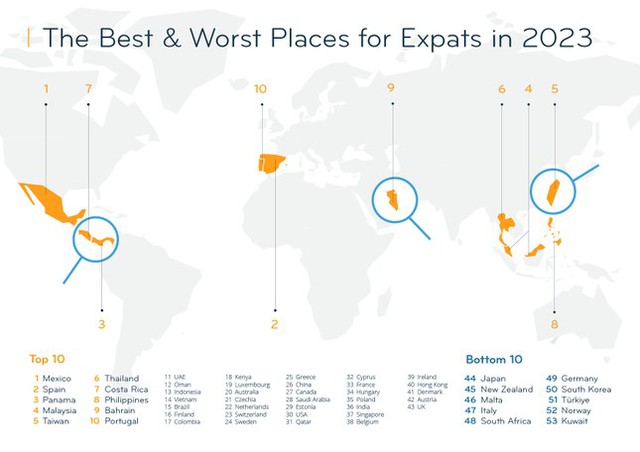 The nation was praised by many foreigners for factors such as: "culture and welcome" (16th); "friend-seeking" (11th) and "hospitality of local residents" (5th). Up to 82 percent of foreigners said that Vietnamese are friendly and hospitable.
Viet Nam ranks first in the Personal Finance Index, defending its top spot in 2022. It places first for two of the index's three factors and only just misses out on a top 3 place for the third.
Over three-quarters of respondents in Viet Nam (77 percent) rate the cost of living favorably.
More than triple the global average say it is very good (43 percent). Expats are very happy with their financial situation (71 percent)- close to two in five (39 percent) even completely so.
Around 71 percent agree that their disposable household income is more than enough to lead a comfortable life. Over a quarter (27 percent) even say it is a lot more than enough.
Another interesting aspect is that close to a third of those working in Viet Nam (32 percent) are top managers/executives.
Viet Nam ranked 34th globally on the safety and security index. In Asia, it ranked behind Taiwan (China), the UAE, Singapore, Bahrain, Qatar, Oman, South Korea, Japan, and Saudi Arabia.
The survey was conducted with 12,000 people from 171 countries and territories.
The top five countries and territories in the 2023 list were Mexico, Spain, Panama, Malaysia and Taiwan.
The survey evalues 56 factors that affect a person's life abroad such as cost of living, quality of living environment, job opportunities, and technology./.