HCMC ranks 6th out of 57 cities for expats to live and work abroad
VGP – Ho Chi Minh City ranks 6th out of 57 global cities for expats to live and work abroad in 2021, according to the latest report from InterNations.
December 06, 2021 1:49 PM GMT+7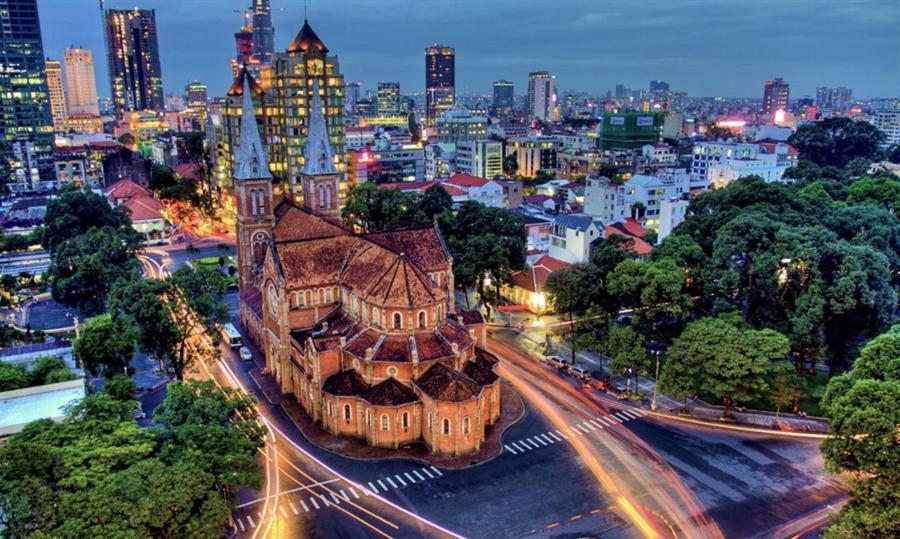 A corner of Ho Chi Minh City
As the only Viet Nam's city included in the report, Ho Chi Minh City comes just behind the likes of Kuala Lumpur, Málaga, Dubai, Sydney, and Singapore.
The survey, conducted in January 2021, asked more than 12,000 expats to rate their satisfaction across four main categories, namely Quality of Urban Living, Getting Settled, Urban Work Life, and Finance and Housing.
Ho Chi Minh City has fairly similar results to Kuala Lumpur, but it does a lot better in the Urban Work Life Index (10th) — and even worse in the Quality of Urban Living Index (52nd).
The southern metropolis ranks second in the Finance & Housing Index 2021, up three spots from 2020. A low cost of living coupled with an above-average share of expats with high incomes makes Ho Chi Minh City an attractive destination for expats.
When it comes to disposable household income, three-quarters of respondents there (75%) say that they have more than enough for their daily lives (vs. 52% globally). The low cost of living helps explain this high percentage, as more than twice the global average consider it very good (34% vs. 14% globally). And it certainly doesn't hurt that 13% of respondents (vs. only 3% worldwide!) earn over 250,000 USD per year. An expat from Singapore appreciates the "affordable cost of living well".
But expats aren't only pleased with their financial situation in Ho Chi Minh City. They also praise the ease of finding housing there (88% vs. 60% globally). In addition, 61% of expats rate the affordability of housing positively, nearly 20 percentage points more than the global average (42%)./.
By Kim Loan