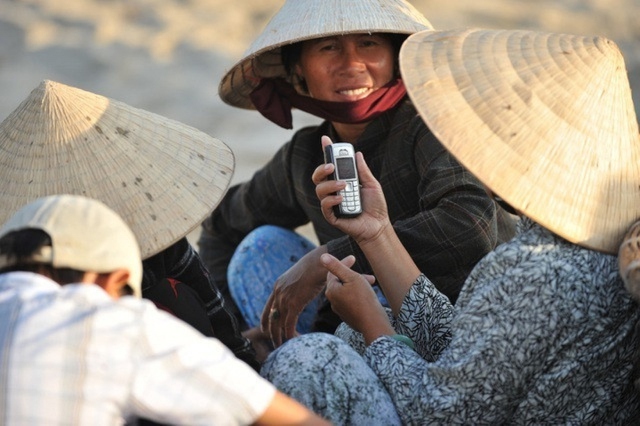 Mobile service providers are requested to deploy solutions to encourage subscribers to use 4G /5G services, striving to reduce the number of 2G subscribers to less than 5 percent by the end of 2023.
The ministry will also support businesses to stop 2G mobile technology according to the phased roadmap while increasing 4G coverage and deploy 5G services. It will enhance the quality of 4G coverage and improve the quality of 5G services.
According to a report of the market research institute GFK (Growth from Knowledge), Viet Nam annually consumes over 20 million mobile phones of which 60 percent are smart phones. The rest of eight million is regular phones.
The country is home to 25.6 million subscribers using devices that only support for 2G, 3G service. Over the life of the device (about 3 years on average), these devices will gradually be phased out when there is no more supply.
So far, some network operators have already terminated 2G broadcasting stations in areas with good 3G, 4G coverage and little demands for 2G services.
Viet Nam has deployed 5G services on a trial basis in Ha Noi, Ho Chi Minh City, and Da Nang.
Viet Nam aims to soon cover 5G in hi-tech parks, research centers and industrial parks that need 5G application as soon as licensing.
By 2025, the population basically will have 5G coverage and by 2030, all people will have 5G coverage. With the available broadband telecoms infrastructure via fiber optic and mobile, 5G technology will be the premise for all industries and sectors in the economy to implement digital transformation, ready for Industry 4.0./.