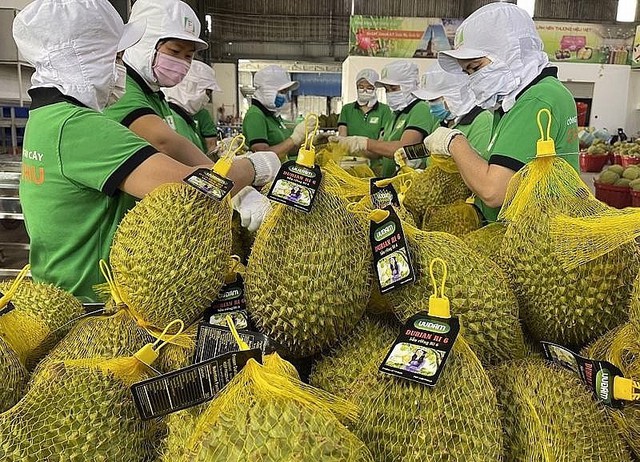 China remains the second largest export market of Viet Nam by occupying 16 percent of the latter's total export turnover.
In the reviewed period, Viet Nam earned US$36.61 billion from exporting goods to the neighboring country, representing a year-on-year increase of 2.35 percent.
Mobile and spare parts, computers and electronic products and fruits and vegetables were the biggest hard currency earners of Viet Nam in China with export turnover of US$8.87 billion, US$8.78 billion and US$2.26 billion, respectively.
Noticeably, fruit export turnover to China expanded nearly 113 percent against the same period last year, equivalent to nearly US$1.2 billion.

On the other hand, Viet Nam spent US$68.84 billion on importing commodities from China, becoming the the biggest importer of China in Southeast Asia.
Of the above figure, Viet Nam imported US$14.28 billion worth of machines, equipment and spare parts, and US$ 14.17 billion worth of computers and electronic devices, from China./.