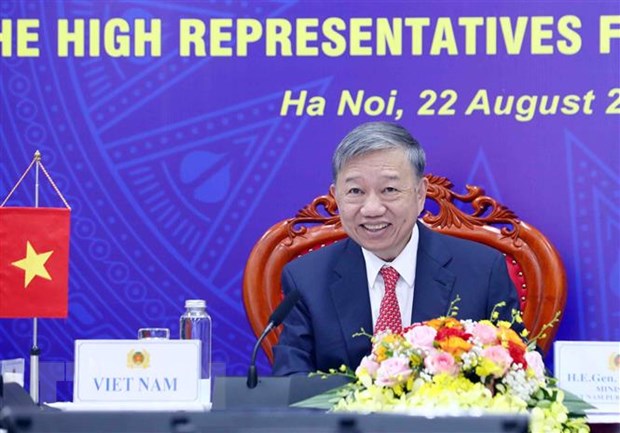 To made the above suggestion while addressing the 2nd ASEAN-Russia Consultations of the High Representatives for Security Issues which took place in virtual format on August 22.
To said that ASEAN and Russia have maintained fruitful relationship over the last 30 years on the basis of mutual respect, cooperation for common interests and for peace, stability and development.
To further enhance the relations in the time ahead, the Vietnamese Minister recommended Russia actively take part in forums hosted by ASEAN and advocate the central role and efforts of ASEAN in fostering dialogue, cooperation and coping with arising challenges, including security and safety of navigation and aviation in the region.
He asked Russia to advocate ASEAN's principled stance on the East Sea as well as its efforts in building an effective, efficient Code of Conduct (COC) in accordance with international law and the 1982 United Nations Convention on the Law of the Sea (UNCLOS).
ASEAN and Russia should also study expanding the sharing of professional information between their law enforcement agencies, and build a mechanism to coordinate ASEAN-Russia relations at ministerial level in combating terrorism and transnational crime, he suggested.
He stressed the need for both ASEAN and Russia to foster consultation towards the signing of a Protocol to the Treaty on Southeast Asia Nuclear Weapon-Free Zone, and to work together to effectively implement their Statement on Cooperation against Illicit Drugs Trafficking and their dialogue mechanism on information technology security issues.
The Minister reaffirmed Viet Nam's consistent support for strengthening the ASEAN-Russia strategic partnership, expressing his hope that Russia will make increasingly greater contribution to ASEAN-led mechanisms on dialogue, cooperation and trust building.

He pledged that Viet Nam would do its utmost in coordinating with ASEAN Member States and Russia to deal with challenges for a region of peace, stability, and sustainability and a drug-free ASEAN./.