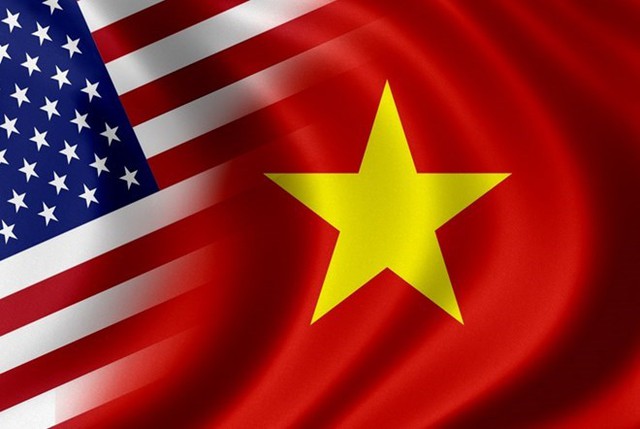 Mr Ted Ausius, former U.S. Ambassador to Viet Nam and currently Chairman and CEO of the US-ASEAN Business Council (USABC), assessed the achievements in bilateral cooperation between Viet Nam and the U.S. in the past time, and the prospects for bilateral cooperation in the coming time.
He outlined some key features of bilateral cooperation in various fields, in which trade and investment play a large role in the Viet Nam - U.S. Comprehensive Partnership.
The U.S. is currently the second-largest trading partner and the largest export market of Viet Nam. In 2022, two-way trade between the two countries reached US$123.86 billion. Over the past ten years, Viet Nam's annual export turnover to the U.S. has grown by an average of nearly 20 percent.
Viet Nam is the 8th largest trading partner of the U.S. and the ASEAN member country that exports the most to the U.S.
Regarding cooperation in the medical field, the U.S. has supported Viet Nam in TB treatment since 2004. During the COVID-19 pandemic, the U.S. provided 40 million doses of vaccine to Viet Nam. Meanwhile, Viet Nam has provided the U.S. with masks and personal protective equipment.
In terms of science and technology, the two countries recently held a joint committee meeting to discuss major issues such as space cooperation, and high-tech cooperation.
Besides aerospace, defence and security have been returned to the two sides' interest, and negotiations and exchanges between the U.S. and Vietnamese partners have taken place more frequently.
Currently, we are starting to see a wave of Vietnamese companies investing in the U.S. such as Vinfast, An Phat, and Sovico. These companies are also major customers of American companies.
According to Mr Ted Osius, all these trends ensure strong growth in two-way trade and investment between Viet Nam and the U.S. in the next ten years and the elevation of the partnership to a strategic level.
The two sides will continue to expand government procurement to companies in both countries and promote the development of key sectors, such as energy, digital economy, health care, and national defence./.