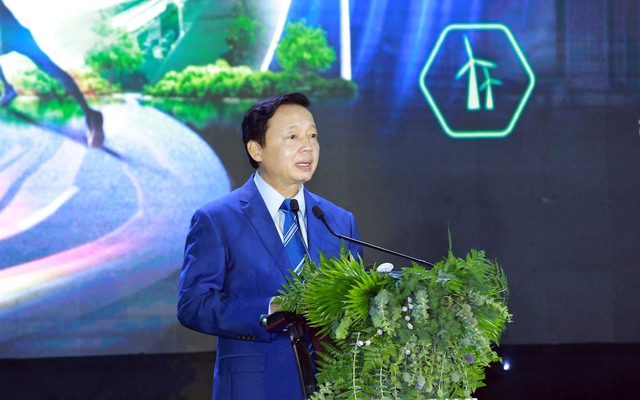 The Deputy Prime Minister assessed that through the VCSF sessions, the business community has changed from awareness to actionable topics, contributing to improving institutions and policies and accompanying the country toward green transformation.
Tran said that the competitiveness of each country today no longer takes root in cheap labor, tax incentives, and land support but in the attraction of renewable energy sources.
Therefore, the Party and State have determined guidelines and a roadmap to perfect mechanisms, policies, and laws to develop a green economy, low carbon economy, and circular economy towards net zero emissions, he added.
The Deputy Prime Minister called on countries, international organizations, and the Vietnamese business community to implement important green transformation projects.
Accordingly, the Government needs to add more tools to help businesses identify innovation needs, especially research and implementation (R&D), form a green financial mechanism, and promote innovative start-up models.
The Government will continue to promulgate mechanisms and policies to promote the green economy and circular economy, especially the implementation of the Law on Environmental Protection, focusing resources on implementing breakthroughs and critical tasks in each period.
Enterprises should develop business strategies and take advantage of opportunities to lead in green manufacturing industries, especially in implementing pilot projects and policies.
Besides, enterprises should focus on R&D, human resources, and smart management activities to gain a competitive advantage based on solid application of information technology and digital transformation.
The Deputy Prime Minister requested the Viet Nam Chamber of Commerce and Industry (VCCI) and Viet Nam Business Council for Sustainable Development (VBCSD) to develop and complete indicator sets for businesses implementing green transformation, circular economy, and low-carbon economy.
He wished the Vietnamese business community would always pioneer and integrate on the global green journey and continue to play a central role in implementing sustainable development goals./.