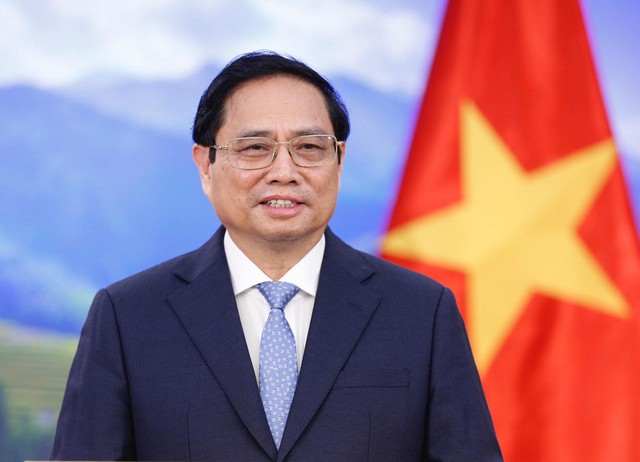 Spokesperson of the Ministry of Foreign Affairs Pham Thu Hang made the above announcement at the ministry's regular press briefing on September 14.
Over the past years, Viet Nam has actively and responsibly taken part in and made effective and substantive contributions to all aspects of the UN, noted Pham Thu Hang.
World leaders will gather in New York for the opening of the 78th session of the General Assembly (UNGA 78) under the theme, "Rebuilding trust and reigniting global solidarity: Accelerating action on the 2030 Agenda and its Sustainable Development Goals towards peace, prosperity, progress and the sustainability for all."
The VIetnamese Prime Minister is expected to attend and deliver speeches at the general debate of UNGA, the Climate Ambition Summit, and the UNGA High-level Meeting on Pandemic Prevention Preparedness and Response.
The Vietnamese leader will meet the UN Secretary-General and the President of the 78th UNGA and have bilateral exchanges with senior leaders and representatives of international organizations.
During the visit to the U.S., Pham will also meet leaders of U.S. administration, U.S. Congress, and attend several activities related to trade and economy between the two countries and other foreign affairs activities.
After his tour to the U.S., Prime Minister Pham will pay an official visit to Brazil from September 23-26 at the invitation of Brazilian President Luiz Inacio Lula da Silva.
During the visit, Prime Minister Pham will hold talks with the Brazilian President and meet leaders of the National Congress of Brazil.
The two nations will celebrate the 35th anniversary of the establishment of their diplomatic relations in 2024.
Brazil is Viet Nam's largest trade partner in Latin America, with a trade turnover reaching US$6.78 billion in 2022, up 6.6 percent compared to 2021./.