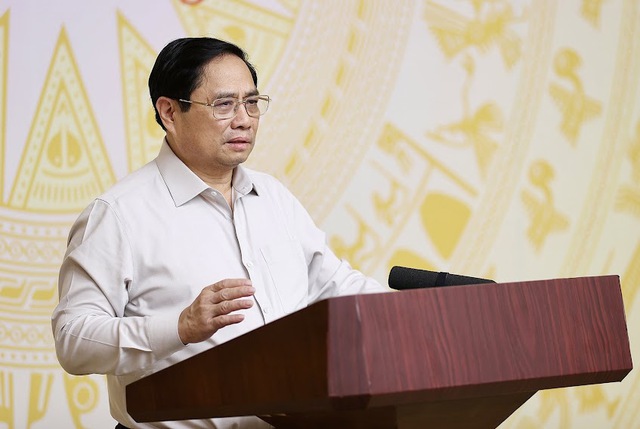 Pham made the ordered while chairing a meeting aimed at seeking ways to accelerate administrative procedure reform held in Ha Noi on September 15.
The Government leader asked for effective implementation of Resolution No.02 on continued implementation of major tasks and solutions for improving the business environment and the national competitiveness in 2022 and the Scheme on developing the application of data on population, identification, electronic authentication data for national digital transformation in the 2022-2025 period, with a vision towards 2030.
He requested authorities to simplify 59 administrative procedures between State agencies and increase the satisfaction level of people on administrative procedure settlement to 80 percent by 2023 and 90 percent by 2025.
Besides, the rate of administrative documents received and processed online via public administrative units must achieve over 90 percent, he demanded.
The PM required that by the end of June next year, all of the documents handled by ministries and agencies and provincial-level administrative agencies have to be processed online.
So far, Viet Nam has reduced and simplified over 1,100 business regulations and approved the plan to reduce and simplify 1,700 regulations at 125 legal documents.
Meanwhile, 699 administrative procedures have been approved for decentralization, accounting for 13.47 percent.
Currently, there are 11,699 one-door administrative units nationwide, including 57 provincial-level units.
Fifty-three out of 63 localities have integrated into the public service portal and the electronic one-stop information system.
The nation has provided 3,805 public services online at level 3 and 4 with more than 2.8 million accounts.
Over the last eight months of 2022, over 4.78 million documents were processed online, three time higher than same period last year while more than 129.6 million documents were synchronized, doubling the figure made in the same period in 2021.
More than 2.6 million online payment transactions worth over VND2.78 trillion were carried out, 16 times higher than the same period last year.