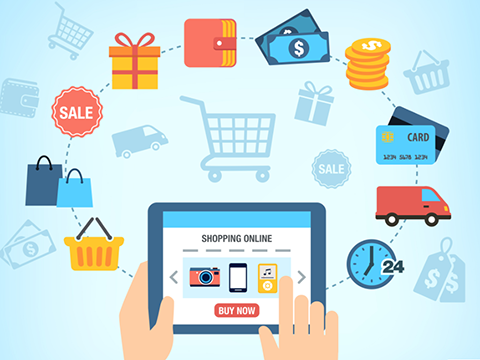 Ministries and agencies are tasked to complete the amendment of laws and regulations relevant to e-commerce, reduce administrative procedures and strictly implement sanctions against tax and customs violations.
The Ministry of Finance has to cooperate with other agencies to build a detailed plan on data connection and sharing to strengthen tax management on e-commerce activities and cross-border digital products and services prior to the third quarter of this year.
The Ministry of Industry and Trade is requested to establish and operate a shared database on e-commerce for tax and customs monitoring and other State management tasks in 2025.
The Ministry of Public Security collaborates with the Ministry of Finance to develop a detailed plan on connection and sharing of national population database.
Viet Nam's e-commerce market is predicted to expand 25 percent, with the market scale projected to increase to US$20 billion by the end of this year, according to the Viet Nam E-Business Index (EBI) 2023 rankings.
The booming of e-commerce in 2023 and developing firmly in the following years is aided by a series of growth drivers such as the wave of digital transformation, consumers' trust, technological infrastructure, and favorable mechanisms and policies issued by the Government.
Meanwhile, the scale of the country's retail e-commerce market was estimated to reach US$16.4 billion last year, accounting for 7.5 percent of the country's goods and service revenues.
There were approximately 57-60 million Vietnamese people shopping online, with their spending averaging US$260-285.
The White Book on Vietnamese E-Business 2022 noted that up to 74.8 percent of Vietnamese internet users purchased goods and services online, with the most consumed commodities named apparel and cosmetics, household items, and technological and electronic devices./.