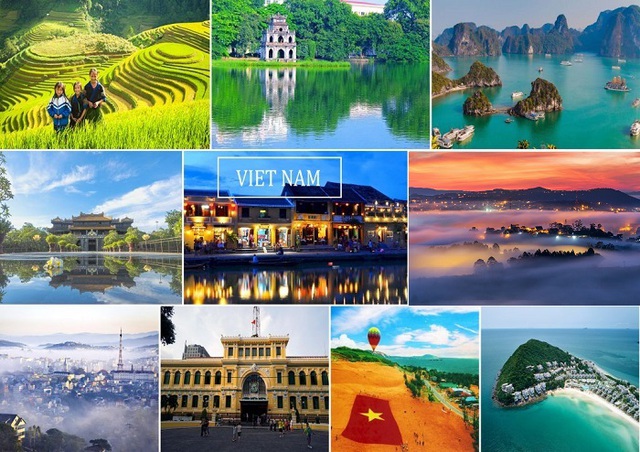 Concluding the Conference, Prime Minister Pham Minh Chinh said that after the Covid-19 pandemic, Viet Nam's tourism reopened soon, but the number of international tourists has not been as expected.
Viet Nam does not have many attractive tourism products. The tourism industry is transforming and developing, so the quality is still limited. Besides, the country mainly provided the available products and services but did not focus on meeting tourists' demands.
According to the target, by 2030, international tourists to Viet Nam will reach 47 - 50 million. Besides, tourism is expected to contribute about 14-15 percent of the GDP, raising the proportion of the service sector in GDP to over 50 percent.
The Prime Minister emphasized that these are high targets and are not easy to achieve, thus he asked the tourism industry to move from "providing what we have" to "providing services and products that customers need".
The tourism industry also needs to develop sustainably, from "one-season" tourism to attracting tourists to return many times.
Regarding crucial tasks in the coming time, ministries, branches, agencies and localities need to continue to increase investment and mobilize resources for tourism development.
The Prime Minister also requested to accelerate digital transformation, form and develop an intelligent tourism ecosystem in Viet Nam, promote socialization and encourage tourism businesses and groups worldwide to participate in training human resources.
"Amend and complete the policy on immigration procedures for international visitors in the direction of increasing the number of countries exempt from visas, extending the length of stay by reasonable fees, and expanding the e-visa", the Prime Minister said.
The Prime Minister assigned the Ministry of Culture, Sports and Tourism to continue implementing the project "Restructuring the tourism industry to meet the requirements of development into a spearhead economic sector". In particular, special attention is paid to the restructuring of the tourist market./.