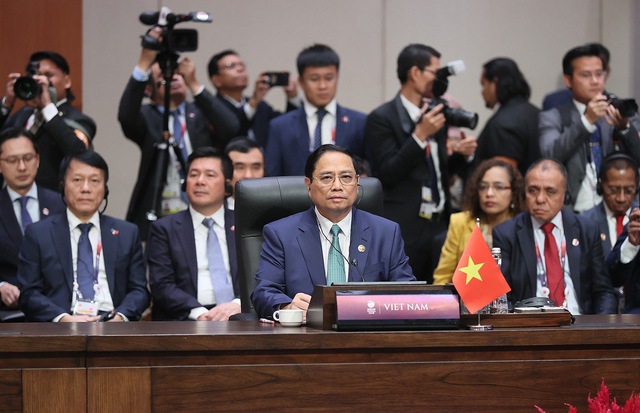 The Vietnamese Government chief made the above statement while addressing the 26th ASEAN – China Summit in Jakarta, Indonesia, on September 6.
He suggested that China increase the import of goods, accelerate the opening of its market for farm products from ASEAN countries, including transshipment through Viet Nam, and increase the quota of goods in transit by railway from China to a third country.
He expressed hope that ASEAN and China will not only be each other's largest economic and trade partners, but also each other's most important comprehensive strategic partners for peace, cooperation, and development.
Pham expressed his wish that the ASEAN-China Comprehensive Strategic Partnership will be brought into full play to maintain an environment of peace, stability and cooperation for mutual development in the region, and also serves as a positive factor in promoting trust building, strengthening dialogue, and peacefully resolving disputes in the region, including in the East Sea, in line with international law and the 1982 UN Convention on the Law of the Sea (UNCLOS).
The leaders of ASEAN and China adopted a joint statement on mutually beneficial cooperation based on the ASEAN Outlook on the Indo-Pacific (AOIP) and a joint statement on deepening agricultural cooperation./.