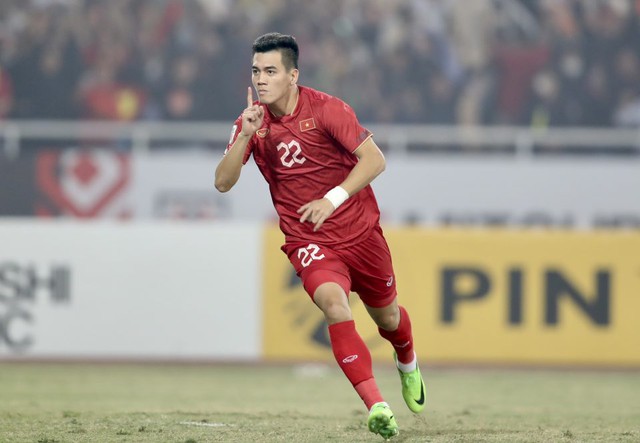 A double from striker Nguyen Tien Linh was enough to drive Viet Nam to the gold medal match, beating Indonesia 2-0 in the semi-finals second leg game on January 9 at the Ha Noi's My Dinh Stadium.

It took Viet Nam only three minutes to grab the opening goal when Linh picked up the long ball in from captain Do Hung Dung to run in between markers Jordi Amat and Rizky Ridho before firing past Indonesia keeper Nadeo Argawinata.
And just like it was in the first, Linh struck the second goal just two minutes after the restart when he made good on the corner from Dung to head the ball in and give Viet Nam the well-deserved win at home.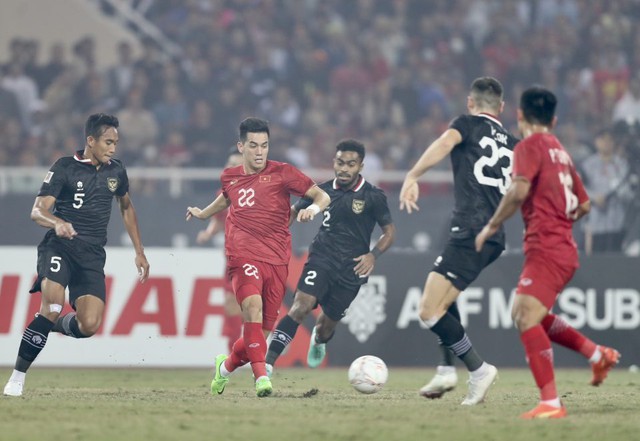 The Vietnamese players performed totally different with what they did in Jakarta on January 6. They gave no room for Indonesian to carry their tactics but work hard to defend their net.
If Nguyen Quang Hai and Pham Tuan Hai did not waste their threatening opportunities, the score would be higher for the host side.
With the score tied scoreless in the first leg in Jakarta a few days ago, two-time champions Viet Nam confirmed their passage to the final on a 2-0 aggregate.
It was Viet Nam's second finals since 2018.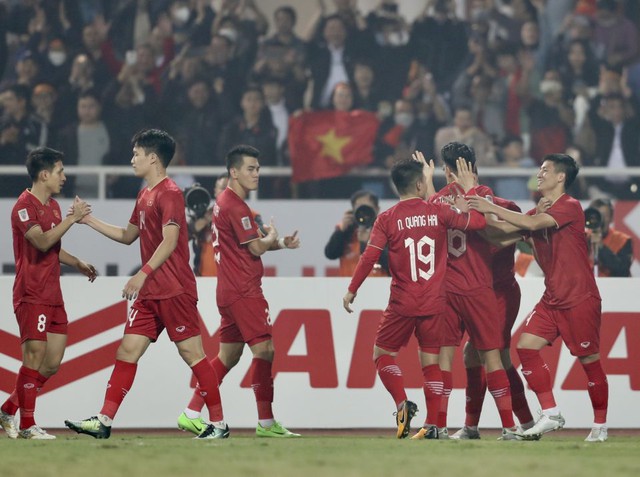 The win helped the hosts end their 26-year winless streak against Indonesia at the AFF Cup. But it was the team's third win over the arch-rival in international competitions. The two previous matches were at the 2022 World Cup qualifier last year.
"We have not beaten Indonesia in 26 years in this biennial championship. So I told the players that we needed to break this record," said head coach Park at the post-match conference.
He added that winning over Indonesia after such a long time not only pushes his current players' spirit but also is an encouragement for the younger generations.
"We analysised Indonesia's playing style after the first match. They played counter-attack and they were not good at high balls. We dug deep in their weak point and succeeded,' said the South Korean manager.
"We have a good match on home ground. The win leads us to the final. I am really proud of my players who have made strong effort today," he said.
Talking about his war of words with Shin prior to the second leg match, Park said: "Shin and I were too nervous for the match after a draw of the first leg. But we are back to normal with each other".
Days ago, Shin said under his reign Indonesia were much better and at the same level with Viet Nam. Park, however, denied his younger colleague's statement, saying Viet Nam were stronger and let the final result speak everything.
"It is my fifth year as head coach of Viet Nam national team. Many players have grown up strongly during this period with their skillful technique. I am here to optimize their abilities.
"I believe that they are in one level higher than other teams in Southeast Asia because they had chance to compete at the third 2022 World Cup qualification, a valuable experience. They know how to apply what they have learnt to self-improve and play better football," said Park.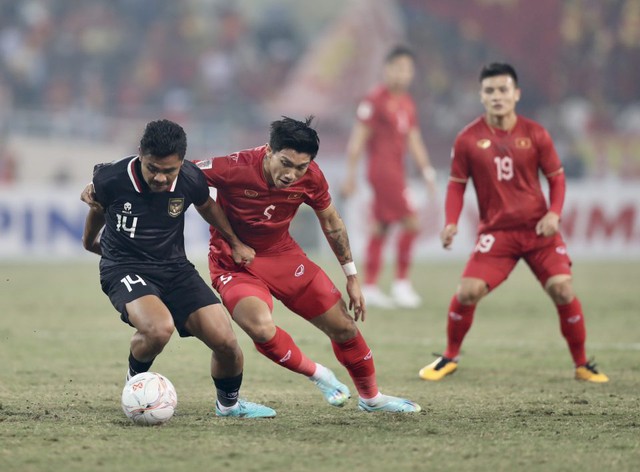 Speaking at the conference, Man-of-the-Match Linh said: "I am at peak currently and feel really confident in this competition. I am happy to contribute to Viet Nam's wins".
The striker has netted five times after seven games. He shares the top place in the scoring chart with Teerasil Dangda of Thailand.
"I am not care much about my position in the scoring list. I focus on helping Viet Nam advance to the final and strongly hope that we will grab the championship trophy," said Linh.
His teammate, goalkeeper Dang Van Lam continued setting new record at the Cup.
He has kept his sheet clean in 540 minutes, breaking his old one of 450 minutes made on January 6.
Viet Nam is the only team that has conceded no goal at this tournament so far. This is the third AFF Cup in a row that the team have well saved their net in the Cup's group round.
On the visiting side, coach Shin admitted Viet Nam's power.
"We still have a lot of work to do for Indonesian football. I feel very sorry for the result tonight and I want to apologise to the Indonesian fans," he said.
Shin takes charge of Indonesian football teams of different level from U20, U23 to national squad but he has not earned any title in his two-year with the country.
His best result were a silver medal at the 2022 AFF Cup, losing 2-6 to Thailand in the two-leg final, and lead the team to the 2023 Asian Cup finals after 16 years of absence./.