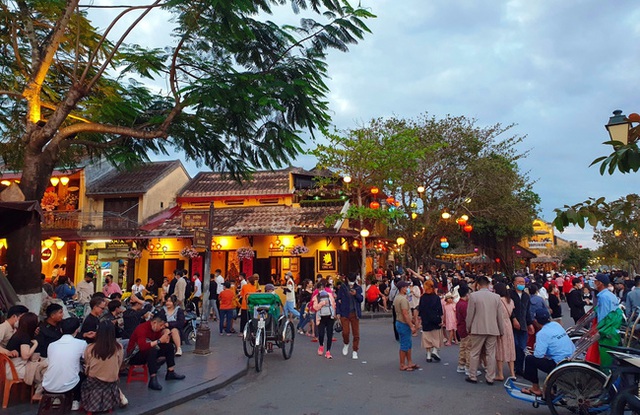 The impressive growth came as a result of the locality's efforts to diversify tourism promotion activities as Quang Nam is the host of the 2022 National Tourism Year themed 'Quang Nam – a green tourism destination.'
Of the tourists, the central province, which is home to charming Hoi An ancient town, served for 411,000 foreign visitors. The number of foreign arrivals grew by 26 folds in comparison with the same period last year.
The locality has actively strengthen links with the Central key economic region and two tourism hubs namely Ha Noi and Ho Chi Minh CIty to lure domestic guests.
In addition, the province has also developed "green" tourism destinations besides optimizing advantages of the two world heritage sites namely Hoi An ancient street and My Son relics.
There are currently five green tourism models that have gained recognition in Hoi An. Sixty tourism enterprises have pledged to say no to plastic waste. The city is striving to have 100 businesses certified green by 2025. That's the prerequisite for Hoi An city to be recognized as a green destination.
In 2019, the year before the onset of the pandemic, Quang Nam received 7.6 million visitors, over half of them were foreigners.
The province targets to greet 4.2 million domestic tourists and earn revenues of VND6 trillion (US$263 million) in 2022.
It hopes to welcome some 12 million visitors until 2025, 50% of them international tourists, staying at 1,000 accommodation establishments with 22,000 rooms, revealed a Resolution on Quang Nam tourism development to 2025. /.