Inbound tourism continues prospering after reopening
VGP – Viet Nam saw more than 1.44 million turns of foreign arrivials from January to August, 13.7 times higher than same period last year, the General Statistics Office (GSO) reported.
September 05, 2022 10:31 PM GMT+7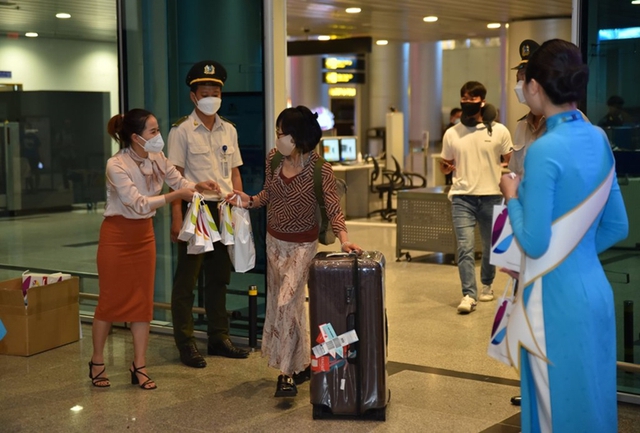 The above figure includes 486.4 thousand arrivals in August alone, an increase of 38 percent compared to the previous month and 52.3 times higher than the same period in 2021.

Although the number of arrivals in the first eight months was only equivalent to 87.3 percent of the same period of 2019 when there was no Covid-19, the month-on-month growth shows that international tourism is recovering. Particularly in August, international visitors increased by 32 percent, equal to the total of the first four months.
Also, nearly 90 percent of tourism and accommodation units have resumed operations. The revenue from accommodation and catering services in the past eight months was estimated at VND377.8 trillion, up 48.1 percent on year.
The reason for this development is that people's demand for entertainment and tourism increases in the summer after more than 2 years of restricting travel and eating out. Travel revenue in the reviewed period was estimated at VND15.4 trillion, 3.4 times higher than last year.
The time since Viet Nam fully openned bordered to foreign tourists (in March) so far has not been the peak season for foreign tourists. The next four months are essential for Viet Nam tourism to create a competitive advantage over other regional countries.
To achieve the goal of five million international visitors this year, the overall strategy of the tourism industry is to reconnect markets with open policies for people to travel abroad, focusing on key markets such as Europe, the US, Australia and emerging markets such as the Middle East and India.