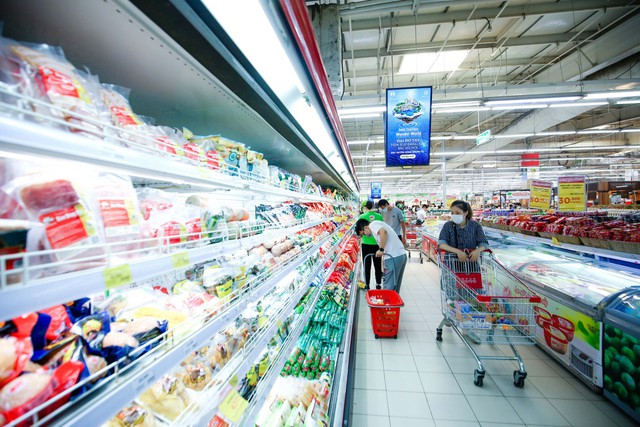 VAT cut from July 1
The Government on June 30 issued Decree No. 44/2023/ND-CP on reducing the value added tax (VAT) in line with the National Assembly's Resolution No. 101/2023/QH15 dated on June 24, 2023.
Accordingly, two percent reduction in value-added tax shall be applied to goods and services which are currently subject to a tax rate of 10 percent, except for those belonging to the groups of telecommunications, financial and banking activities, securities, insurance, real estate business, metal and cast metal products, products of mining (except for coal), coke, refined petroleum, and chemical products.
Details about the goods and services not entitled to the VAT cut can be found in the appendices of the decree.
The decree comes into effet from July 1, 2023 until the end of December 31, 2023.
Minimum salary goes up
Decree No. 24/2023/ND-CP dated May 14, 2023 on minimum salary for civil servants, public employees and armed forces regulates the minimum salary increase by 21 percent from VND 1,490,000 per month to VND 1,800,000 per month.
The decree takes effect from July 1, 2023. This is the first salary increase since the outhkreak of the COVID-19 pandemic.
Higher pensions, monthly allowances
From July 1, 2023, pensions, social insurance benefits, and monthly allowances shall be increased by 12.5 percent to 20.8 percent, according to the Government's Decree No. 42/2023/ND-CP, dated June 29, 2023.
50 percent reduction of car registration fees
The Government issued Decree 41/2023/ND-CP on the registration fee for domestically produced and assembled cars.
Under the decree, a 50 percent reduction in car registration fees shall be applied from July 1 until the end of the year./.