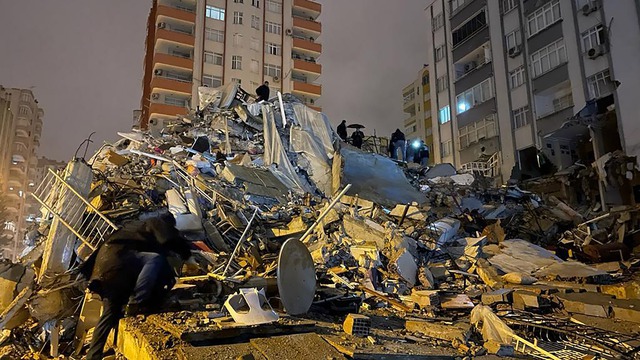 The MoFA has directed the Vietnamese Embassies in Turkey and in Iran cum Syria to contact local authorities and the Vietnamese comunity in these nations to get updated information and stand ready to launch citizen protection measures in case there are Vietnamese among victims of the disaster that occurred in the morning of the same day.
In case of emergency, Vietnamese citizens are recommended to contact the Vietnamese Embassy in Turkey via its hotline +90 545 7858 548; the Vietnamese Embassy in Iran and Syria via its hotline +989 306 459 865; and the citizen protection hotline +84.981.84.84.84 for timely support.
As of 6:00 pm the same day (Viet Nam time), Turkey and Syria recorded over 1,472 fatalities, including 912 in Turkey and 560 in Syria, and nearly 6,100 people injured from the earthquake which has been the most powerful over the past nearly 100 years.
According to the US Geological Survey (USGS), the earthquake occurred at about 4:17am (local time) with the epicenter located 17.9 km in depth in Gaziantep province. It also detected another earthquake with a magnitude of 6.7 that occurred about 15 minutes later near the first location.
* The same day, Viet Nam's Acting President Vo Thi Anh Xuan sent messages of sympathy to President of Turkey Recep Tayyip Erdogan and President of Syria Bashar al-Assad over casualties caused by the earthquake in the two countries./.