PM asks for supporting earthquake-hit residents in Lai Chau
VGP – Prime Minister Nguyen Xuan Phuc asked for supporting residents suffering from consequences of recent earthquake in Lai Chau Province.
June 17, 2020 4:18 PM GMT+7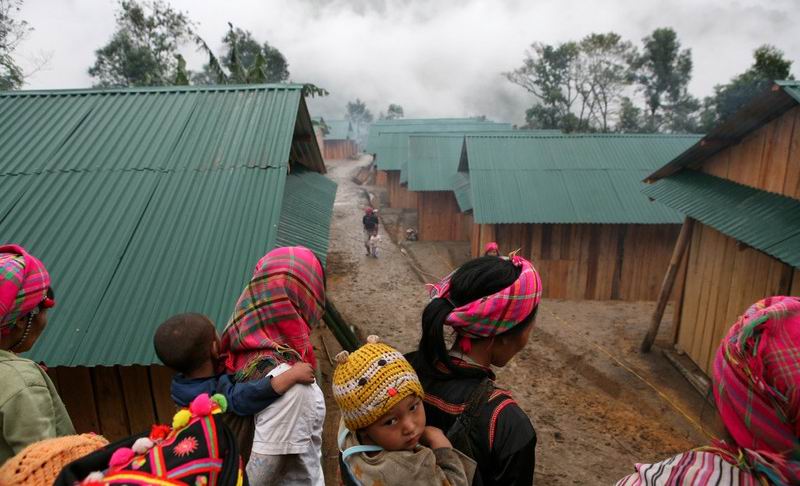 The Prime Minister issues a Telegraph on supporting local residents suffering from consequences of recent earthquakes in Lai Chau Province.
Some earthquakes hit Muong Te District in the north-western province of Lai Chau, causing damages to some public works and injuring several school children.
The PM extended his sympathy to the local authorities and households affected by the earthquakes, including families of hurt children.
Specifically, Lai Chau Provincial People's Committee was tasked to provide support to the affected households and supervise infrastructure works in the earthquake-hit areas, including dams and hydropower plants.
The Ministry of Agriculture and Rural Development and the Ministry of Industry and Trade were assigned to ensure safety for dam projects in the earthquake-hit areas.
According to the Viet Nam National Institute of Geophysics, the earthquake was said to jolt Muong Te at 13.12 (Ha Noi time) with focal depth of approximately 12.6 km on June 16.
Leaders of Muong Te District confirmed the quake last for about 10 seconds, causing some objects to shake and damaging public works in the area.
At Ban Giong preschool, some children were injured after being hit by fallen ceiling plasters during lunch break.
Immediately after the incident, teachers took the four injured children to the communal health station for examination. Fortunately, none of them were seriously injured or in a life-threatening situation.
Nguyen Khanh Yen, Secretary of the Muong Te District Party Committee, said there have been nearly 20 tremors occurring in the locality during the past 24 hours, with the strongest one recorded at noon June 16.
By Thuy Dung