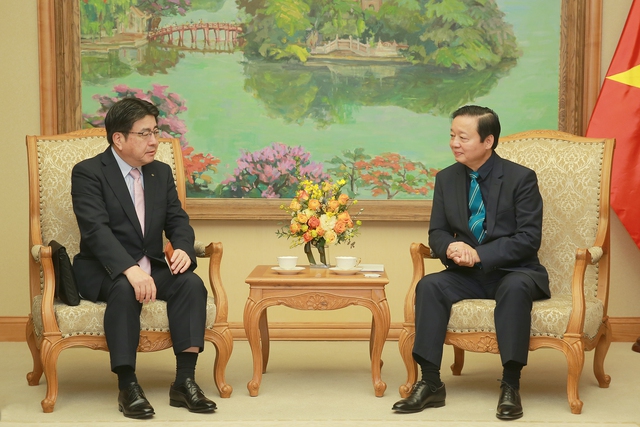 The Deputy Prime Minister made the point during a reception for Mr. Yoshiaki Yokota, Managing Executive Officer and Chief Executive Officer for Energy & Infrastructure Solution Group at Marubeni in Ha Noi on March 10.
The Vietnamese Government will issue policies in favor of businesses that follow this trend via projects using new and modern technology, according to the Deputy Prime Minister.
As Marubeni is planning to shift its projects using new and modern technology to Viet Nam, the Government, ministries, and sectors will provide maximum support in line with legal regulations for the firm.
He called on the company to continue making long-term investment, use new technology, and set up research and development centers in the Southeast Asian country.
In reply, Yoshiaki Yokota said Marubeni has set footholds in many energy, food, and beverage projects in and exported a number of products to Viet Nam.
The company is implementing some gas-fired power and liquefied gas projects in Viet Nam and wishes to contribute to the country's roadmap on greenhouse gas emission reduction./.