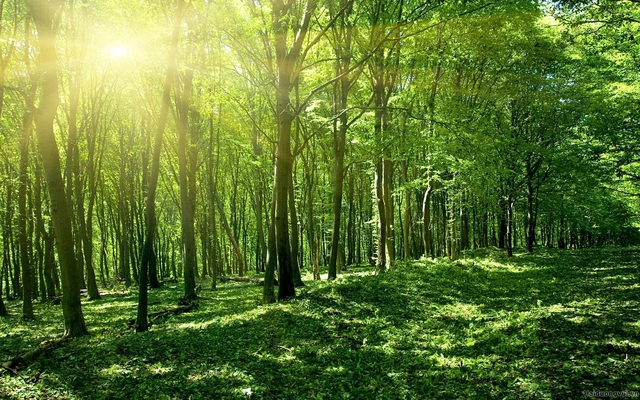 The plan aims to make contributions to fostering sustainable agricultural and rural development, reducing greenhouse gas emissions, adapting to climate change, conserving biodiversity, as well as enhancing sustainable forest management and transition to green and circular economy.
It targets to promote sustainable livelihoods for local people and communities, to ensure food security and to protect the environment, thereby implementing commitments of the Glasgow Declaration.
From now to 2025, Viet Nam will strictly manage its natural forest area, minimize conversion of natural forest to other use, and gradually limit forest and land degradation.
By 2030, the nation will basically halt deforestation, forest degradation, land degradation and desertification, ensure harmony between sustainable development of agricultural and forestry production in association with agricultural and rural development, and effectively fulfill its commitment to reducing greenhouse gas emissions.
Under the plan, the area of downgraded natural forests restored and upgraded is set at 10 percent by 2025, and 20 percent by 2030. Meanwhile, the area certified for sustainable forest management is expected to reach 0.5 million hectares by 2025, and 1 million hectares by 2030.
Viet Nam is an engaged member of the global community in forest conservation and development. Along with 140 countries, Viet Nam joined the Glasgow Leaders' Declaration on Forests and Land Use at the COP26 conference. This commitment aims to prevent and reverse deforestation by 2030./.