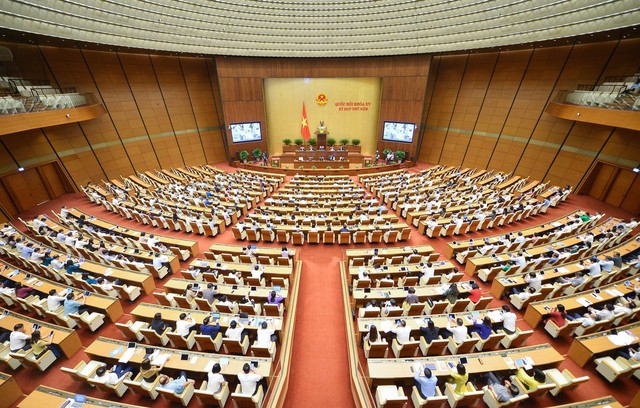 The Law on Civil Defense is scheduled to take effect from July 1, 2024.
It comprises seven chapters and 55 articles regulating principles and activities of civil defense; rights, obligations and responsibilities of agencies, organizations and individuals in civil defense activities; and State management and resources to ensure the implementation of civil defense.
Meanwhile, the Law on Cooperatives comprises seven chapters and 115 articles stipulating the establishment, organization, reorganization, dissolution, bankruptcy and related activities of cooperative groups, cooperatives and unions of cooperatives; as well as State policies on the development of cooperative groups, cooperatives and unions of cooperatives.
The same day, legislators adopted a Resolution on the construction of a new inter-regional road connecting National Highway No. 27C with Provincial Road No. 656 in south-central Khanh Hoa province, linking it with neighboring Lam Dong and Ninh Thuan provinces.
With total investment capital of VND1.93 trillion (over US$82 million), the project will be built from 2023-2027. Of sum, VND1 trillion (US$$42.5 million) will be sourced from the State budget and the remainder from provincial budget.
The new inter-regional road will be 57 kilometers long and 9 meters wide with two lanes./.