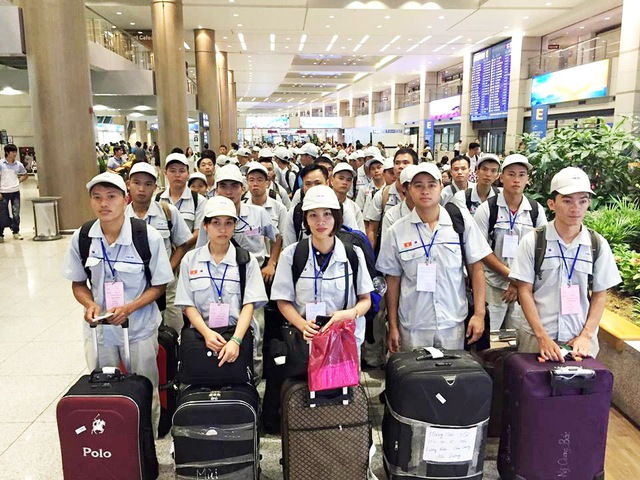 The ministry said Viet Nam sent 39,743 laborers abroad in the fourth quarter of 2022, raising the number of Vietnamese guest workers in the year to 142,779, or 158.64 percent of the initial full-year target and a threefold increase compared to the previous year.
Taiwan and the Republic of Korea came second and third with 58,598 and 9,968 guest workers, respectively.
It was followed by Singapore (1,822), China (910), Hungary (775), Rumania (721), Russia (467) and Poland (494).
In 2023, Viet Nam targets to send 110,000 workers abroad.
Since March 2022, labor markets of many countries have reopened to foreign employees, including Vietnamese.
From August 2021 to August 2022, the Singaporean Ministry of Manpower piloted the acceptance of Vietnamese workers working in the construction, shipping and processing industries in the form of a Work Permit visa.
In March 2022, the Vietnamese Ministry of Labor, Invalids and Social Affairs and the Australian Department of Foreign Affairs and Trade signed a Memorandum of Understanding on supporting Vietnamese people participating in the Australian Agricultural Labor Program.
It is expected that the program will receive about 1,000 Vietnamese laborers to work in the agricultural sector in Australia each year.
Also in 2022, Viet Nam and Malaysia signed a Memorandum of Understanding on recruitment, employment and labor repatriation. The first Memorandum of Understanding on manpower cooperation between the two countries was inked in December 2003. Since then, more than 100,000 Vietnamese laborers have come to work in Malaysia./.