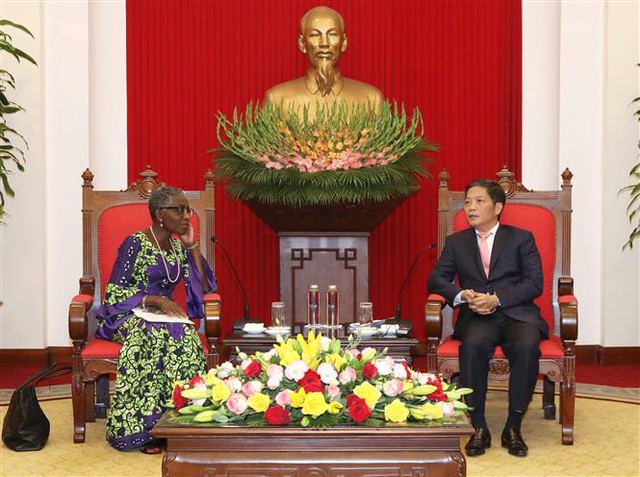 Tran affirmed that the leaders of the Party and State of Viet Nam consistently attach great importance to IMF's recommendations, contributing to helping Viet Nam design more effective macroeconomic, fiscal and monetary policies.
He appreciated the IMF's regular quality updates on the macroeconomic situation of Viet Nam and thanked the IMF for its support in staff training.
At the same time, he informed the delegation about the macroeconomic situation of Viet Nam in 2019-2022, expressing his hope that IMF would continue to accompany and support Viet Nam in the coming time.
For her part, Antoinette Sayeh spoke highly of Viet Nam's efforts in securing high growth and controlling inflation well over the years despite many uncertainties and risks in the international environment.
She also highly valued the guidelines and policies of the Party and the State of Viet Nam in stabilizing the macro-economy and renewing the growth model to adapt to climate change.
Antoinette Sayeh stated that the IMF would always accompany Viet Nam in post-COVID recovery and development.
She expressed her wish to further strengthen cooperation with Vietnamese agencies in general and the Central Economic Commission in particular./.