IMF expert highlights policies motivating Viet Nam's economic growth
VGP - Effective policies applied by the Vietnamese Government have contributed to the country's positive good economic results so far this year, according to Era Dabla-Norris, Mission Chief to Viet Nam and Division Chief in the International Monetary Fund (IMF)'s Asia and Pacific Department.
November 01, 2022 5:47 PM GMT+7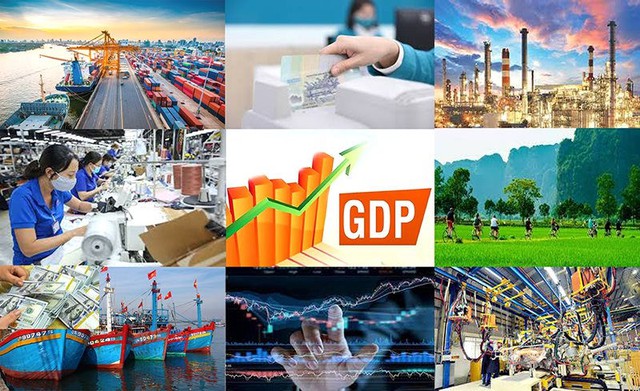 The first nine months of 2022 saw a fast recovery of the Vietnamese economy when COVID-19-related restrictions were removed.
The gross domestic product (GDP) in the first three quarters of this year expanded by 8.83 percent, motivated by solid production and exports as well as the growth of retail and tourism.
Highlighting some policies that have contributed to the financial results so far this year, Ms Era Dabla-Norris pointed out that the Vietnamese Government's shift of the COVID-19 control strategy and the complete reopening of the country's economy were the key to the economic motivations.
Second, low-interest rates and generally accommodative monetary policy allowed businesses to return to production when the economy reopened quickly.
Third, tax breaks and support for workers in the Socio-Economic Recovery and Development (PRD) Program helped the economy regain momentum.
Fourth, the reduction of environmental taxes and other taxes and fees on petroleum products helped to reduce the impact of world oil prices on Vietnamese households and businesses.
Finally, the price freeze for several services, including electricity, health care and education, contributed to keeping inflation under control.
However, Ms Era Dabla-Norris pointed to several challenges Viet Nam faced and gave several recommendations, especially on monetary and fiscal policies.
She also recently welcomed the trading band's expansion for the exchange rate and advised Viet Nam to maintain inflation at around 4 percent in 2023.
She underscored the need to maintain flexible policies and the financial system's stability, along with improving the business environment and the productivity of domestic firms, the capacity of laborers, and continuous economic digitalization.
In its latest global economic outlook report, the IMF predicted that the world economy would see a fall of 2.7 percent, while Viet Nam would enjoy a growth of about 5.8 percent./.