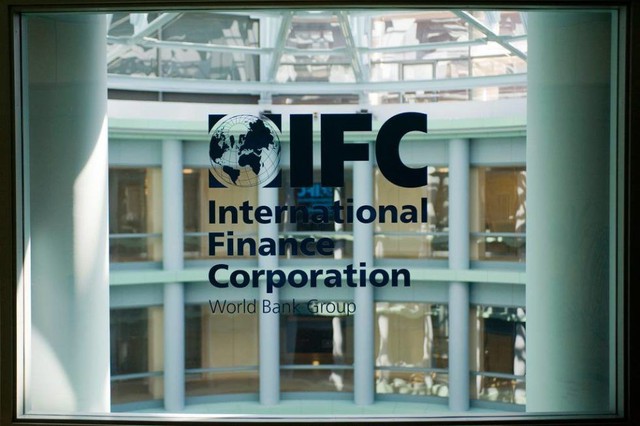 Despite overlapping crises and challenges, climate projects, smaller businesses, women, and farmers in Asia and the Pacific have benefited from record amounts of funding from IFC, with Viet Nam among IFC's top five countries for long-term investment in the region for the fiscal year ending June 30, 2023.
IFC's investment and advisory programs addressed core challenges for Viet Nam-from climate change and food security to trade barriers and housing finance gap-helping local companies recover from the COVID-19 pandemic and navigate challenging internal and external environments.
The majority of the long-term funding increased lending to thousands of small and medium enterprises (SMEs), including women-owned businesses, and supported lower and middle-income home buyers-together creating jobs and boosting economic activity.
IFC also provided over US$1.3 billion in short-term trade and supply chain finance to local companies in Viet Nam, particularly garment and agribusiness suppliers, enabling them to continue importing and exporting goods while protecting about 100,000 jobs.
In line with the government's twin goals to become a high-income country by 2045 and achieve net zero by 2050, climate and sustainability have become a bigger focus for IFC engagements in Viet Nam.
To date, IFC has committed over US$900 million in long-term finance to support climate-related projects in the country.
Thomas Jacobs, IFC Country Manager for Viet Nam, Cambodia and Lao PDR said, as businesses gradually recover from the pandemic while weathering uncertainties of ongoing global crises, it's the right time for the private sector to embark on a greener and more sustainable pathway of development to improve resilience and efficiency.
This not only makes a strong business case for companies but will also help unlock the potential of the private sector as a driving engine of the country's transition to a low-carbon economic growth model, he added.
IFC's advisory program in Viet Nam has focused on facilitating climate business markets and building capacity for local businesses to grasp opportunities in the climate space.
In addition, IFC supports the State Securities Commission of Viet Nam to promote the adoption of environmental, social and governance (ESG) standards and practices and to enforce ESG requirements among market players. This effort will help leverage the capital market to tackle climate change through green and sustainable finance.
Across the Asia and Pacific region, IFC committed a record US$11 billion to 108 projects in FY2023, a 10 percent year-on-year increase. This comprised US$4.7 billion in long-term financing from its own account, US$3.4 billion in mobilization, and US$2.9 billion in short-term trade and supply chain finance to facilitate trade flows./.