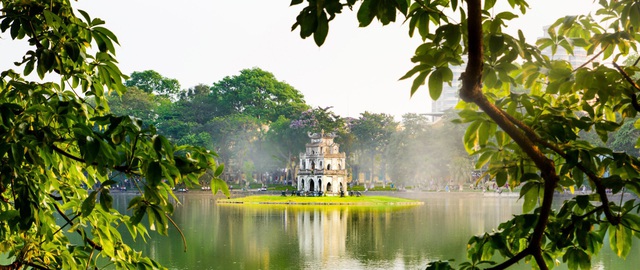 According to The Independent, a similarly popular choice for Brits travelling around Asia, Viet Nam's various areas of natural beauty are among the most coveted in the region.
Ho Chi Minh City, Ha Noi and Da Nang are the best destinations for those who want to experience Vietnamese cities, while Hoi An (in the central province of Quang Nam) is sometimes referred to as the 'Venice of Vietname' due to its canals, alongside its well-preserved Ancient Town comprised of wooden Chinese shophouses and French colonial buildings.
Ha Long Bay (Quang Ninh province) is the country's most famous natural area, while the beaches of Phu Quoc (Kien Giang province) and the Cham Islands (Quang Nam province) offer equal beauty in different settings.
Other natural attractions include the caves of Phong Nha and Hang Son Doong (Quang Binh province), the Marble Mountains and the sand dunes at Mui Ne (Binh Thuan province).
With an incredible year-round climate, an abundance of vibrant cities, and stunning coastline, it's no surprise that the number of tourists choosing to visit Viet Nam is growing year upon year. In 2022, the United Kingdom was Viet Nam's top European market, with a total of 93,794 British visitors.
Building on the success of last year, 2023 is projected to be an exciting year, as Viet Nam is likely to see this number boost to approximately 8 million inbound tourists.
The nation welcomed nearly 4.6 million international arrivals in the first five months of 2023, soaring 12.6-fold from the same period last year, according to the latest report from the General Statistics Office (GSO)./.