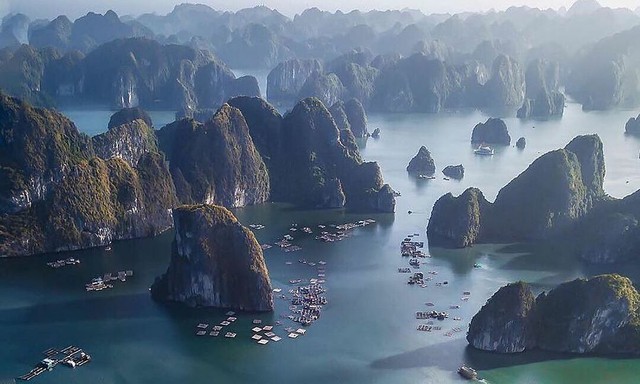 In as article released on March 8, CNN describes Ha Long Bay is one of the most popular natural attractions in Southeast Asia and one of the most beautiful places in Viet Nam.
With 1,969 islets of hulking limestone and deep, green waters that are home to myriad floating villages, this is a place where time slows to a standstill.
Sail on a junk boat or pick up a kayak, and get lost in the quieter reaches of this vast and fascinating corner of the East Sea.
Ha Long Bay and El Nido in the Philippines are the two Asian wonders included in the list.
The bay was recognized twice by the UNESCO as a World Natural Heritage and voted one of the new Seven Wonders of the World.
Earlier, Ha Long Bay was ranked fifth among the ten most beautiful places around the world in 2022, according to Canadian travel site The Travel.
The number of foreign visitors to Viet Nam reached more than 1.8 million in the first two months of the year, a figure 36.6 times higher compared to the same period from last year, announced the General Statistics Office.
During January-February, the Americas was Viet Nam's third largest source of international visitors with 186,300 arrivals.
Viet Nam aims to serve 8 million international visitors in 2023./.